Medicine is a rather complicated niche for online promotion. First of all, due to high competition, and secondly, due to restrictions from Google. Our partners, PPC advertising agency Context Sisters, described the advantages of call tracking in these conditions. Due to Ringostat, they were able to increase the conversion percentage, while reducing its cost.
Reading Time is 12 Minutes
About the project
Client: private practice
Region: Kyiv, Ukraine
Cooperation period: from November 2019 to the present day
The clinic is a client of our partner, Context Sisters. The agency launches search ads, dynamic campaigns, ads on Facebook for about four years for this client.
Advantages of work with Context Sisters digital agency
In the field of medicine, a larger percentage of conversions are represented by calls. It's not surprising as when there is intense pain or fear for health, a person will not wait for an answer from the filled out form. He would rather call to book an appointment or get a consultation. Agency's client is not an exception — 60% of all requests to the clinic are received by phone. The remaining 40% is from online chat messages and forms on the site.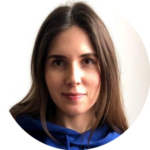 "We decided to connect call tracking for the client as we understood that calls represent most of the conversions, and we lose a lot of data. CPA was rather higher than the standard one for this industry. And you won't be able to make a full optimization without call tracking as you can turn off keywords that bring results. But you also do not see the result in statistics. Moreover, by listening to calls, you can hear a lot of insights and use them for advertising texts and improve creatives".
Creation and optimization of campaigns is a particularly difficult issue in the medical field. After all, the specialist needs to be creative to promote clinics. Google's restrictions connected with healthcare and medicines depend on the country of promotion. You can find out the full list here. For example, in Ukraine, it is forbidden to:
to advertise everything related the family planning;

launch personalized ads, in other words, the one that can affect personal, confidential or intimate aspects of life;

describe in certain words the treatment and services associated with gynecological or urological diseases.
According to Context Sisters, in the field of medicine, the work of a PPC specialist is a series of ads with the status "disapproved ". But this fact does not prevent to receive targeted calls and requests from search paid ads.
Read about peculiarities of promotion in this niche in the article: "Marketing of medical services: types of promotion."
What has changed with Ringostat implementation
Fully track calls to make important strategic and optimization decisions — this is the task set by the client while connecting Ringostat. Knowing the features of the project, technical support set up combined call tracking:
dynamic call tracking

— for all advertising channels;

static call tracking

—for organic and direct visits to the site.
Check the article "What is Call Tracking and How Does it Work?" to discover how they differ.
The clinic has a call center that accepts calls from potential patients. The company uses its own virtual PBX, which is integrated with Ringostat call tracking. Due to this, Context Sisters can analyze the effectiveness of ads.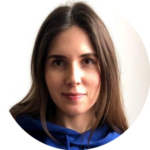 "Due to the
call tracking
, we have shifted the emphasis in advertising campaigns. The client started to allocate more money for certain services and less for others. We are for a complete data analysis and hypothesis testing. Therefore, we recommend not to cut the budget, but to wisely allocate it.
For example, if we see that the number of calls by ENT is increasing, then we allocate a larger budget in order to reach all potential customers as much as possible. In the same way, you can track seasonality.
In addition, we instantly see conversions in completely new directions, for example, if you bought new equipment or a new doctor came who did not work before. When most conversions are calls, without call tracking, you might think by a mistake that the conversion is either too expensive or the service is not so in demand."
The agency not only launches advertising campaigns for the client but also analyzes how the leads are processed. To do so, specialists use recordings of conversations. Let's discover their advantages:
if there will be few sales from ads, the agency will be able to verify whether sales reps are responsible for this, so a client will be sure that it's not the agency's fault;

by listening to calls, the PPC specialist will be able to evaluate how customers understand the advertising message, whether there are keywords in ads that people misunderstand;

by analyzing the questions that users often ask, you can understand what information is worth adding to the ads.
Discover other features and lifehacks in the article "PPC Specialist should listen to recordings of calls from advertisements. Why?".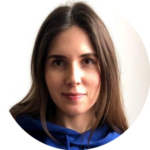 "By listening to calls, we pay attention to politeness, quality of consultation, comprehensive answers to all questions. First of all, the correct communication with the customer directly affects not only the image of the company but also the user's desire to visit the clinic. Even if we assume that the patient came not by an ad, but by his friend's recommendation. It is unlikely that after poor service by phone, he would nevertheless go to the clinic, no matter how professional the doctor may be. This is the first contact, the first impression of the company — an extremely important step that directly affects sales."
Due to information about ads that bring calls from customers, the agency regularly optimizes campaigns. Also, experts discovered that the average cost-per-click by the fact is 19% less than they previously thought. The cost per conversion was also lower, primarily because specialists see their real quantity. It turned out that they are 65% more compared to the previous similar period when call tracking was not connected yet.
Previously, the agency only tracked chat messages and forms on the site, and there were, for example, 100 per month. Now, having the same advertising budget, Context Sisters see even additional statistics, for example, about 300 phone calls. Due to working with call data, they noticed a trend towards lower cost per click: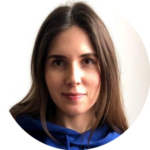 "Regular work on campaigns is important here: a careful study of the semantic core, we pay special attention to negative keywords, testing all kinds of hypotheses, and text creatives. Also, a huge role is played by communication with the client and understanding the real picture of the records in the clinic and the consultations. "
To achieve high results with call tracking, you do not have to be an agency specialist. We are always ready to tell any user how to improve results. Text us in chat or in the comments if you are promoting in a similar niche and you have questions.