Before the start of the month, marketers go through the ordeal of fixing their social media budget to accomplish their ROI goals. Some brands allocate a lump sum amount in hopes to break the net, while others play smart and succeed in being a sensational hit. So what's the middle path that will save you money without diminishing your prospects of high ROI? Sweta Panigrahi from SocialPilot will reveal the top 6 ways to allocate your social media budget, so you reap the best result.
It doesn't matter how much you invest in advertising. It will not bring any effect if sales reps do not know how to close deals, and business processes are not set up. We advise you to use professional services, provided by our friends from the Polish Academy of Competence Development. They offer business consulting services in a variety of niches: from the agro-technical industry to the financial sector. There is also a "reading room" or a blog with articles about sales, organization development, management, etc.
We advise you to read their useful checklist for business. Аll that managers, entrepreneurs and consultants need for conscious management of companies
What is a Social Media Budget?
A social media budget is an excel sheet that lists out the expenses of your social media marketing ventures in a month or a year. As per varied sources, it can start from $4000 per month and reach up to $100,000+ a year.
This is mainly dependent on your industry, competitors, and the social media platforms you use. A hefty sum with a thoughtful content strategy can give you an upper hand if it's a competitive space. While insanely creative marketing tactics can save your day if you are in a duel with a few players.
Here the list of some components to add to your social media budget sheet.
Content Creation.

The cost you spend on creating content like copywriting, graphic design, editing, voice-over artists, equipment for shooting videos, stock images, etc.

Social Advertising.

This section briefs you about social media ads that your brand might run on multiple platforms to promote best-performing posts and yield more engagement.

Social Engagement.

This deals with costs spent engaging your existing followers with instant replies and comments. Social customer service also falls in this slab.

Software/Tools.

This sums up the amount you spend in buying paid plans of vital

content marketing tools

, social media tools and softwares for curating, creating, editing, scheduling, team collaboration, workflow establishment, analysis, monitoring, and more.

Promotion/Contests.

All money you pay out for onboarding micro and macro-influencers to run affiliate marketing campaigns or giveaways with mini-contests can be mentioned here.

Miscellaneous.

Other relevant costs that are supposed to be borne by your business in relation to social media can be summed up here like nominal training or webinar fees or outsourcing freelancers and agencies for particular projects.
Before you plan your social media budget, know that audiences on social media channels already have an overdose of content. They are always on the lookout for creative and unique resources to engage with. Once you finalize what your audience might be interested in, opt for these 6 ways to plan your social media budget for the ideal yield.
1. Go for Free Resources
Brands with tight budgets should opt for free resources of social media visual assets. And why not? You can use that money in competitive spheres like ad space to win over your clients. Rather than creating everything in-house, use free resources like stock images, illustration libraries, editable templates, GIPHY, etc.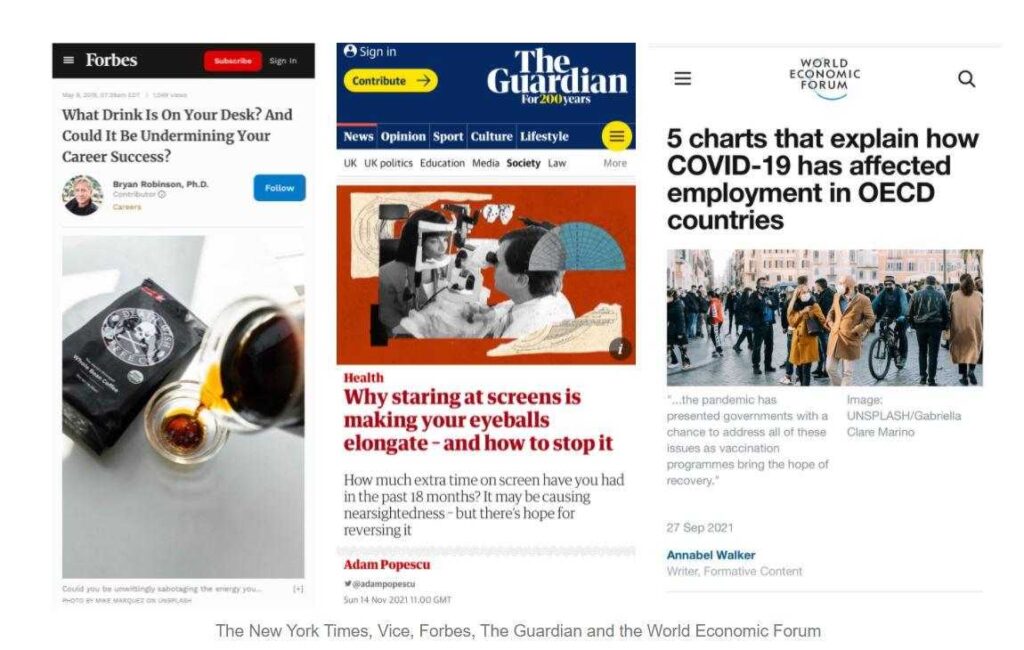 Even big names like Forbes, New York Times, The Guardians, etc., use free resources for faster creation of massive content. Some of the free resources are Unsplash, Pexels, Canva, Freepik, etc. 
2. Make Use of Scheduling Tools
As per Small Biz Stats, 89% of customers stay loyal to brands that share values. Hence, brands that share meaningful posts consistently impact their consumers more. And that's where the whole play of social media management tools unfurl.
They have high ROI as they save you both time and money in the long run by streamlining your entire social media marketing process. How? Let's consider a scenario.
You need to post at least 25 days a month, and for that, you need to brainstorm content and design creatives every single time. You must have dedicated resources whose availability is subject to change.
You should also appoint someone to post them on multiple social media channels again, track everything, and note them down in excel to present you with your monthly performance. But with social media tools, you can schedule a month's worth of posts at best times on different channels in a fraction of minutes.
There are tons of tools in the markets, some expensive and others unbelievably affordable. Go for quick trials before you invest in their paid plans.
3. Allocating Budget for Video
Social Media Week predicts that almost 1 million videos will be streamed on the internet every second, making up 82 percent of all online traffic.
And thanks to video streaming channels like TikTok, YouTube, and Reels, brands can't take the risk of going video-free. Now it depends on your budget how far you want to stretch your limits, starting from $1000 to $7000.
Bigger brands usually go for a full-fledged studio setup for live videos and professional shoots, which is a pricey option. Smaller brands rely on inexpensive tools with monthly subscription fees like Canva, Promo, Animoto, Biteable, etc., for creating engaging videos or editing their smartphone records.
4. Paid Ads with A/B Testing
Social media is no longer a free game. Marketers have to pay to play well in the market and lure in more leads. Paid ads on social media are one such effective methodology that can help you scale your sales real quick.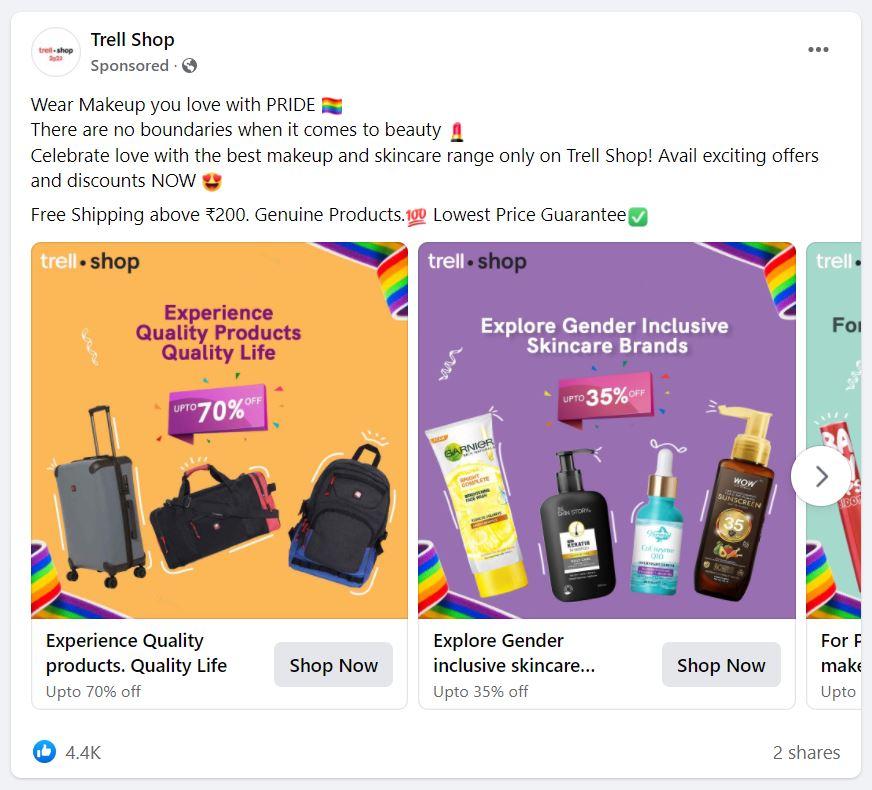 The increasing popularity of social media ads over the traditional ones zeroes down to the self-regulating pricing factor and multiple ad formats like image, story, carousel, video, collection, lead form, text, product, boost posts, etc. You get to do detailed global demographic targeting and segmentation with lookalike audiences.
There is no long-term contract, and you can stop the ads or even invest more in a few taps. Charges are based on cost per impression and pay per click. However, there are a couple of things you should follow before utilizing social ads.
Invest a small amount for in-depth A/B testing with multiple ad formats and CTA copies. Pick the best combination based on performance for the final ad campaign to reap the maximum benefit. Also, strive for an optimum balance between organic and paid marketing.
5. Reach out to Micro-Influencers
Influencer marketing proves to be great if you want a wave in your community. eMarketer stats suggest that more than 72.5% of marketers will leverage influencer marketing.
That's because influencers have a loyal base of followers who trust their recommendations because of their demonstrated history of expertise. But a classic mistake that some brands make is they aspire to go big and drain every ounce of social media budget in hiring a macro influencer. 
A smarter bet would be to invest in multiple micro and nano influencers instead of exhausting the budget to onboard one megastar. 
Study your industry and handpick those influencers who have helped your competitors or brands in a similar space to scale up their sales or promote them with significant wins. Here's an example of a successful influencer marketing campaign.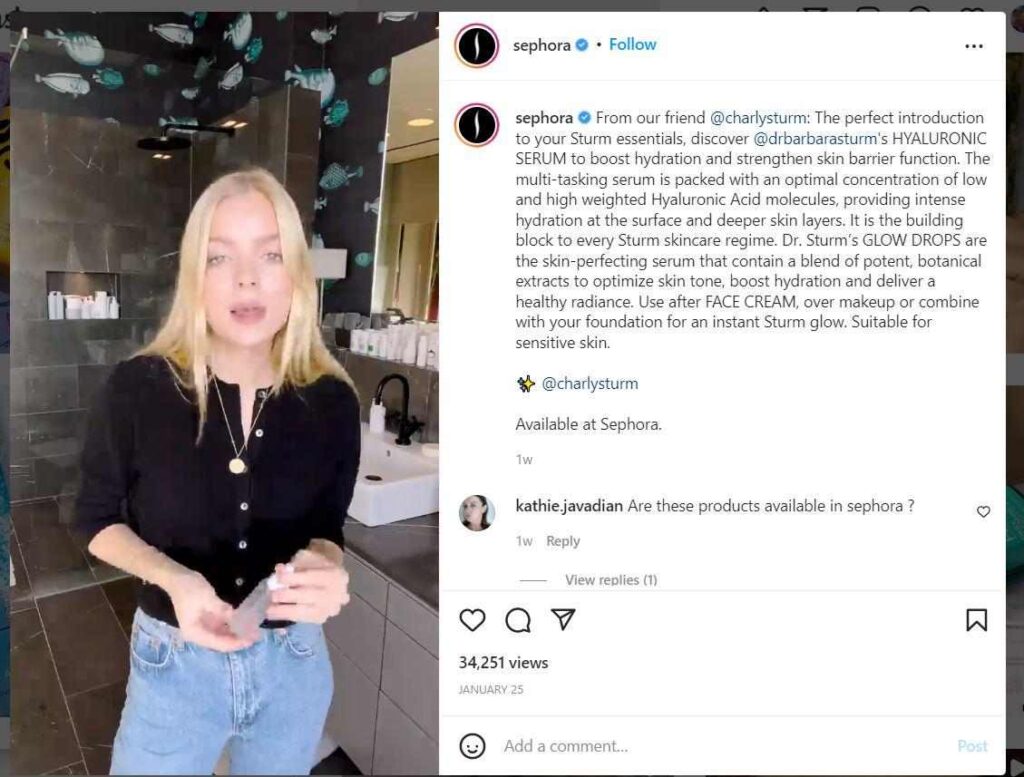 Sephora is a global skincare brand that extensively utilizes influencer marketing to launch their new product ranges. Influencers are given unique codes so they can identify which influencer is responsible for sales of what products.
6. Go for UGC and Contest Campaigns
UGC campaigns are marketers' saviors as the pressure of brainstorming content is eliminated. A majority of it is handled by users themselves as they post your brand products to become a proud part of your brand community.
This is also a brilliant way to establish credibility to new users as UGC campaigns are usually unpaid collaborations and are believed to be genuine and authentic. Most businesses consider a dedicated sum from their social media budget for boosting these rigorous engagement campaigns quarterly or monthly.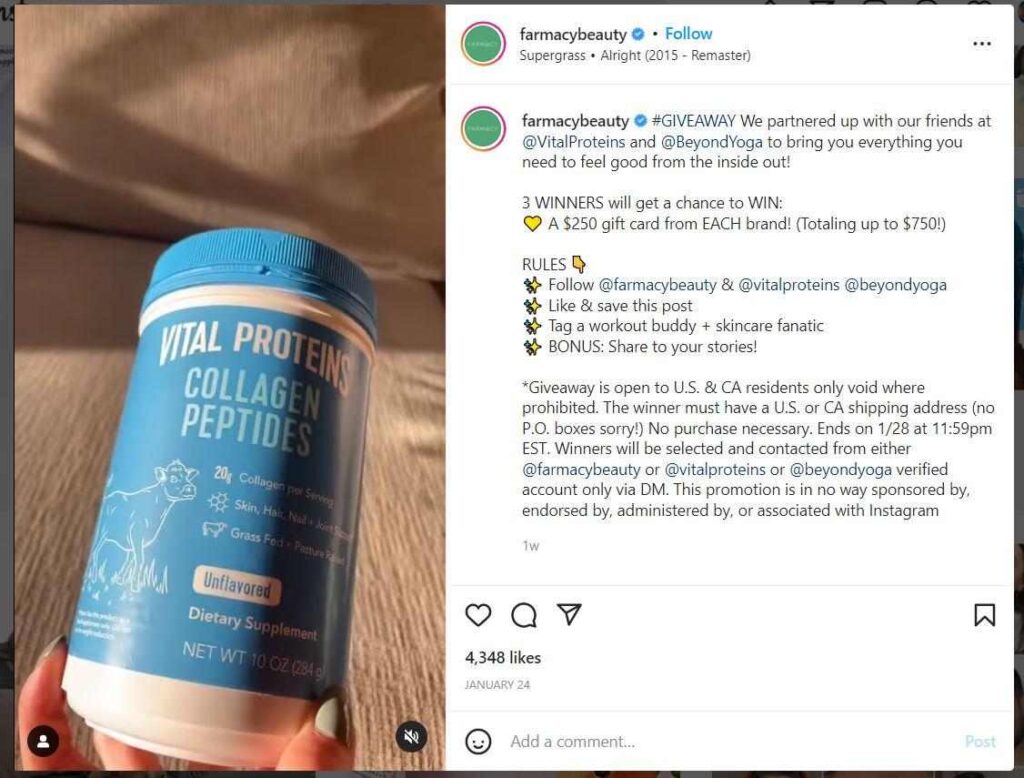 However, to get more UGC entries, you can go for incentive-based contests or give exclusive offers, and discounts like Farmacy Beauty has done here. Make sure to add all clauses beforehand to avoid any confusion.
Conclusion
Social media budget is a document that records every expense related to social media marketing. To reap maximum out of your paid social media budget, try out these 6 ways.
Make use of free resources for social media creatives.
Invest in social media scheduling tools to schedule posts on multiple social media accounts at the best times. You can even track the overall performance of your brand and generate reports to understand social media ROI.
Video content is a mandatory type of your content marketing mix. Hence allocating a budget for producing quality videos is a must.
Paid ads can fuel your reach to more people. Hence, set a small amount for A/B testing purposes with multiple ad formats and CTA copies for better output.
Instead of wasting your budget to hire a high-end influencer, consider onboarding micro-influencers to get more exposure.
Set apart a percentage of your social media budget to hold contests for engaging UGC-driven campaigns and build credibility with new users.