Facebook may be hard to understand — it has its rules and all you have to do is obey. However, sometimes even after making everything in the correct order and praying to all advertising Gods, marketers face different issues. In this article, we collected the most popular difficulties that people face while launching ad campaigns on Facebook. And, for sure, we provide solutions so this top will be not only interesting but useful as well. Stay tuned!
We have searched for the most popular issues that marketers face during their work with Facebook ads to write this article. The source of "pains" became Facebook groups concerning Instagram/Facebook ads, digital marketing, etc.
#1 Hesitation at the ad "appearance"
Text
This point is probably the most important in the whole top. You need to understand that the advertisement you launch is the face of your company on Facebook. Especially if your brand is not famous yet. The audience that you are trying to reach may be simply not acquainted with your company or/and product. Thus, you need to show all the advantages and opportunities that you provide in several lines. Pay attention to this phrase.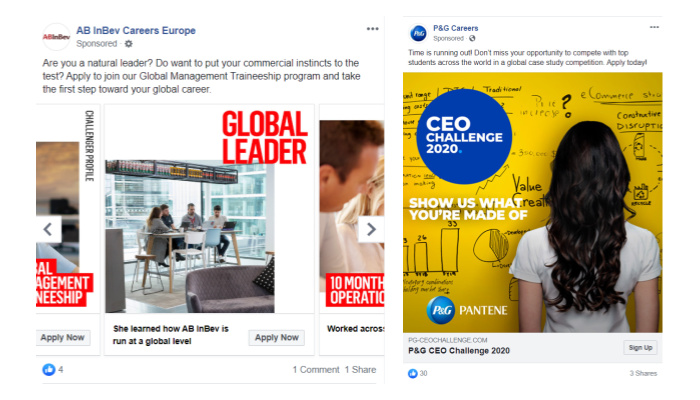 Your advertisement MUST be short and concise. Just believe, no one will read a poem. Even if a customer is interested in your product he won't click on "show more" as you didn't catch his attention in first lines. For sure, there are complicated products with a specific audience that require a longer description. But at least try to make your description catchy and curious so customers won't have anything to do but read more. Examples of brief and laconic ads on Facebook
Image
The picture you use is not less important than the message of the text. The thing here is that the picture is the first item people see while scrolling their feeds. If it is not attractive and eye-catching — no one will read the text above. Hints here are the most simple possible.
Abstract pictures.

The sunset on a beach is fascinating, no doubts — but it doesn't match the legal agency. However, it will suit travel distributors.

Stock pictures.

Websites with free pictures are always a solution but providing unique content is better. Imagine the situation when you and your competitor use the same image — customers may remember the picture and confuse companies. As a result, the advertising budget is wasted and leads didn't even open your website. For sure, creating own photo content may be expensive. Thus, if you are using stock images at least work with them in Photoshop, add details that will refer to your company and transform an average picture in something special.

Text on the picture.

Using a text on the image may be risky as it has to be visible and clearly readable. A word or three-words phrase with 18 font size will work and be an additional attraction for the audience. But don't transform the image to the second "canvas" for your wordy advertising message. Due to recommendations from Facebook Ads Help Center, images with less than 20% of text perform better. There is even a

Tool

that makes image text ratings: from OK to High. Keep in mind that ads with a high rate may not run.

Read here

for further information.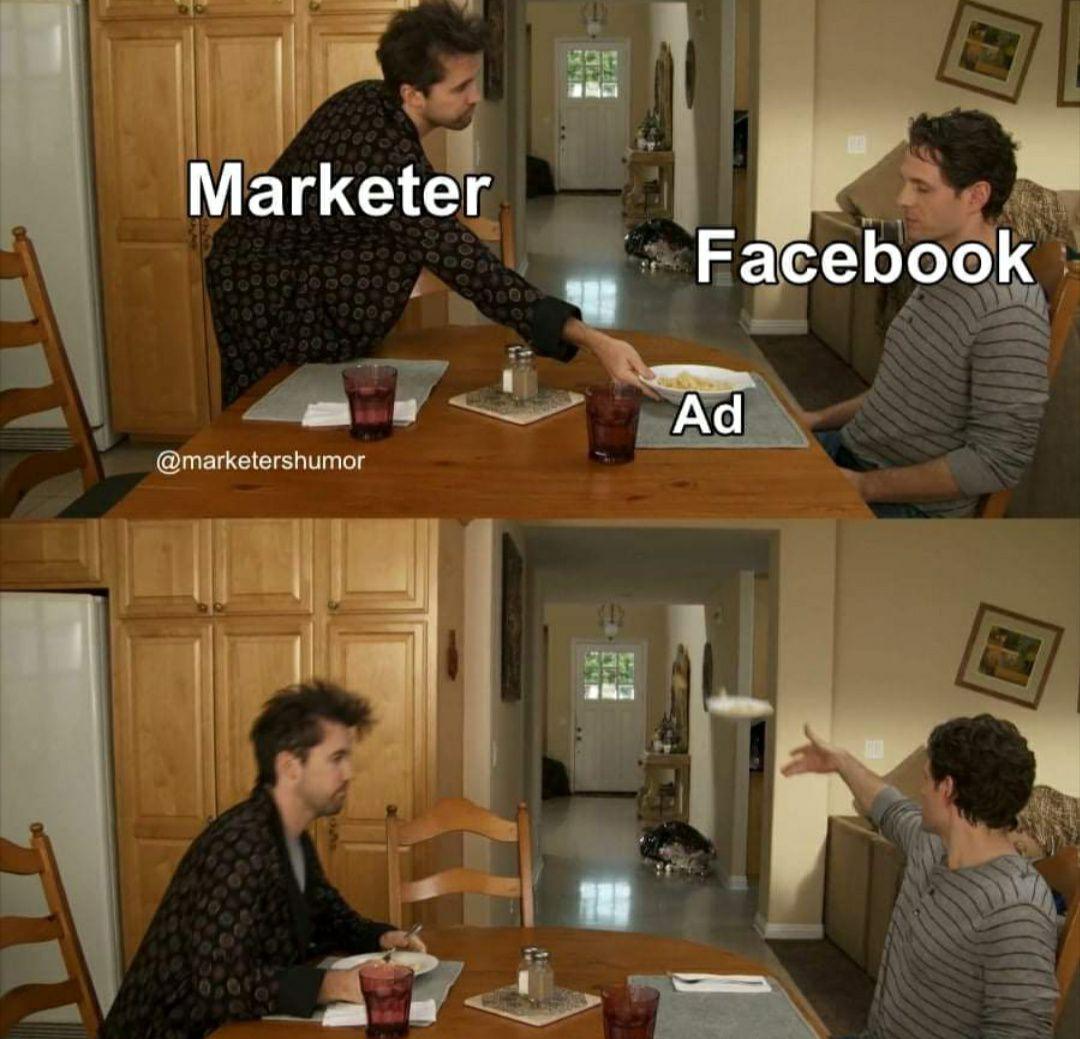 Creativity
This side of the medal was already discussed above, however, one more time — while taking care of text size and image relevance, don't forget to make the real message to the audience. It is important not only to promote your product well but to do it in a "fancy" way.
The main point here is to be sincere with customers. Don't exaggerate the advantages of your product. Someone said that beauty is in simplicity. Keep this expression in mind and make your message clear and precise but distinct at the same time. By the way, using emoji in advertising on Facebook is a quite popular choice. However, don't overdo it and make the ad too "childish".
To be sure that your advertisement performs perfectly, don't forget to make tests. Check the analytics and discover the work of your ads: whether they bring profit, relevant audience, etc. Facebook Pixel would be a useful tool for you in this process.
However, pay attention that Facebook Pixel doesn't consider calls as proper actions. Thus, if your customer was transferred to the website by an ad but made a purchase via phone, it won't be counted as the conversion. Nevertheless, Ringostat easily fixes the gap in analytics due to the integration with Facebook Pixel.   
#2 The ad doesn't reach its audience
The launched advertisement is creative and you considered all the points mentioned above but conversions are low absent. Don't be discouraged! More likely that the thing here is in the audience that views your ads. Possibly you have chosen the wrong criteria while customizing the preferences of your audience.
First of all, to make sure that you refer to the right people — check Facebook Audience Insights if you haven't done so yet. Do it once again even if you did before launching ads, as it is crucial to address exactly the interested people.
To do so, go to your Facebook Ads Manager — Business Tool Menu — scroll to Analyze and Report section and choose Audience Insights, right as on the screenshot below. Make sure you picked up the required page if you have several ones.
There you will have working insights about the audience that visits your page. Based on this information you can choose metrics that provides Facebook on the stage of launching ads. They are various from age and gender to preferences and lifestyle. Don't avoid this step and verify the audience that is interested in your product. Sometimes it may turn out that your actual audience differs from the one you thought at first sign.
Read more on the launching process itself and metrics provided by Facebook in the article "How to launch Facebook Ad Targeting: step-by-step instructions" on our blog.
Add call to action
You can add the Call to Action button in Facebook ads. For example, "Apply now", "Sign up", "Book now", "Buy", "Download", etc. It may be surprising, however, this tiny button increases the coefficient of conversions in several times. Thus, you instantly show a customer what you expect from him.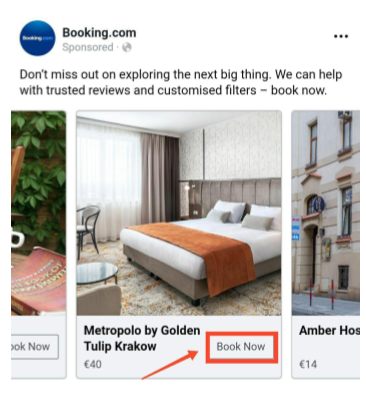 Show advertisements in the relevant time
When most of the people use social networks? Think it over. Someone may say that during the day when a boss is not watching and in the evening after work. Well, this may exist but the formula is not a one-size-fits-all. It means that you have to discover when your audience uses the Internet. It depends on the timezone, time of the year and day of the week. You will definitely save your advertising budget if you set the time of your ads display. This tip is also useful when the company is based in the US, for example, but the targeted audience is in Europe. In this case, it is crucial to consider the time difference.
For example, there is a special report provided by Ringostat that gives an understanding of when people mostly call from advertisements. You can show it more frequently during pick hours. Or vice versa set the time when there are fewer calls. That's exactly what was done by our client — Dental Hospital. They show ads in days when there are almost no patients and doctors are free. But during the "hot hours" they opt-out campaigns as the staff wouldn't be able to exam all visitors.
Follow your competitors
There is one more hint that may help you to increase conversions. For sure, it may seem obvious but always monitor your competitors. This will give you a general overview of the market.
For example, if there is a trend on minimalistic decisions in creatives or conversely, everyone tends to show off more. There is no need to copy competitors' solutions but being on the wave of last patterns is crucial.
The following devices will be useful in monitoring notifications on competitors:
#3 The cost of the advertisement is too high
Remember that there are rates and the market may be competitive. Thus, if you have lots of competitors and the demand for your product is high, the price of the ad will be high as well. Even though, you can always try some steps to change the situation.
For example, revise the previous point and start monitoring your competitors. This won't decrease the cost but it will give you an understanding of trends and help to convert more leads. You can also try to work more with audiences and reach new ones. Use Facebook Ad Manager to develop your knowledge about people who might be interested and try your ads on them. It is possible that you will gain totally new customers.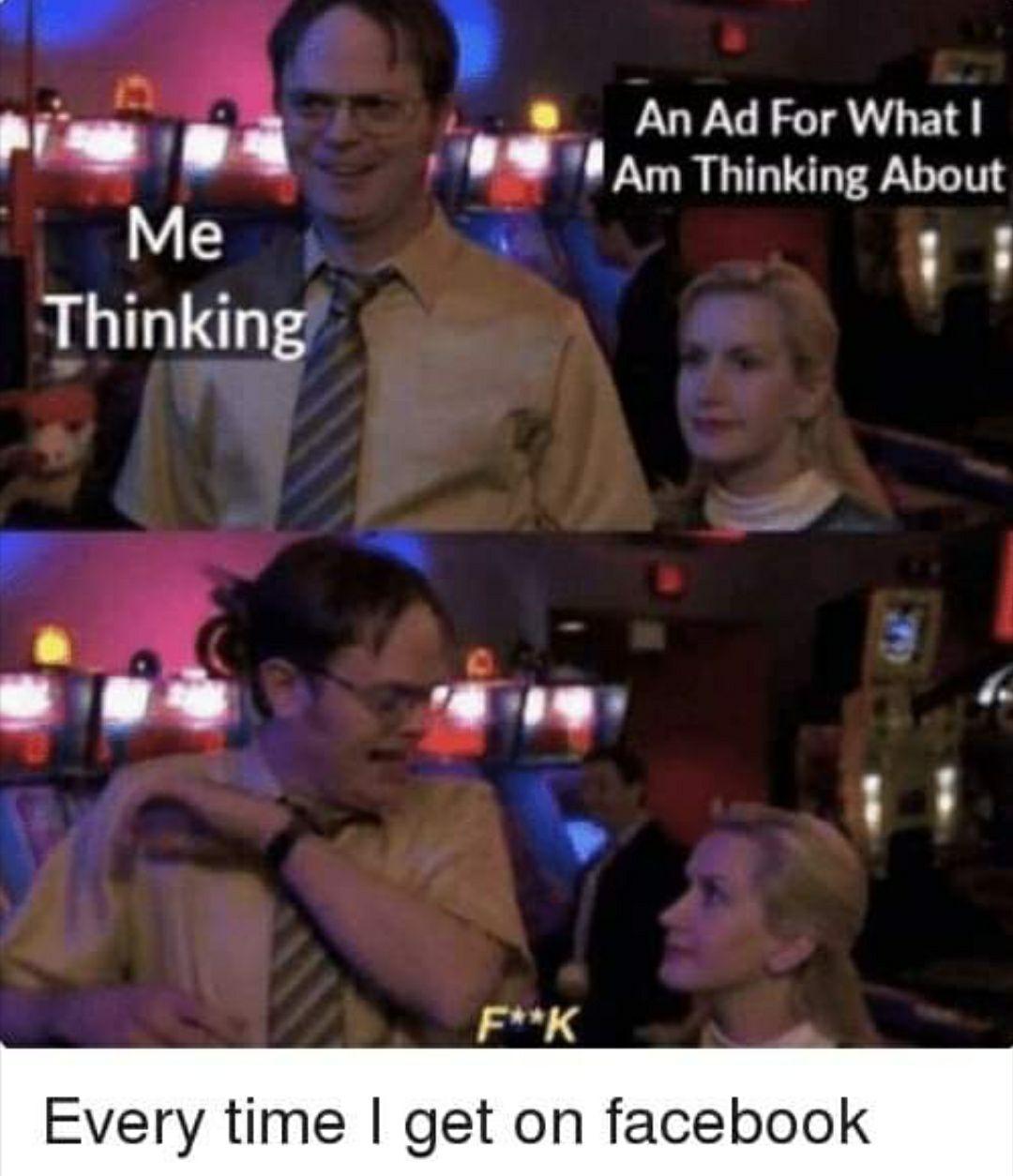 The thing may also be in the season if the demand for your company's product increases in a certain period of time. For example, the price of St. Valentine's gift cards always increases in February. Knowing this fact, you can always expand the advertising budget before the "hot" season for your company, so the cost won't be a big deal for you.
Don't pay for likes. When you are launching an ad campaign you can set "Engagement" as the marketing objective. The engagement objective is designed to get more people to see and engage with your Facebook post or Page.
You may think that potential customers will look at the number of likes and think "Wow, a lot of people like this ad. It means that the company is well-known and successful. I definitely should buy something". However, the thing is that nowadays the like means nothing. Moreover, Facebook and Instagram tend to hide likes from posts and ads. Facebook doesn't put your page on the top of the feed even to those people who liked the advertisement. So why do you have to for it?
If you want potential buyers to see your post/advertisement it is better to set Reach or Brand awareness objectives. Thus, you will pay for ads that no doubts will bring you leads.
#4 Doubting results of the ad campaign
Even high level experienced professionals make tests of their ads. This is good advice that will be relevant for anyone who is working with advertisements. Make several tests. Change images, try videos, different variants of messages, with/without emojis, text lengths, and size, various audiences, etc. Try these ads for a week, then discover what has worked the best and opt-out ineffective ads.
Remember, that testing ad — is not a budget waste. It is an investment in a successful campaign.
Read the article on our blog on a related topic: "Is Your Ad Budget Getting you Nowhere? Pro Tips for Marketers and Heads of Sales Department".
Use targeting for people who have already subscribed to your email newsletter. The ones who trust you already are more likely to make a purchase. There are chances that most of your newsletter subscribers have accounts on Facebook. You can use the whole list of emails from your database to user audiences. It means that using emails, you find those people on Facebook who are already subscribed to the newsletter. Knowing this data, you can launch targeting for a loyal audience. This trick is super easy, however, it shows perfect results. Clicks to Impressions ratio is much higher among the ones who were already interested in your company/product/brand.
#5 Can't edit the advertisement after it was boosted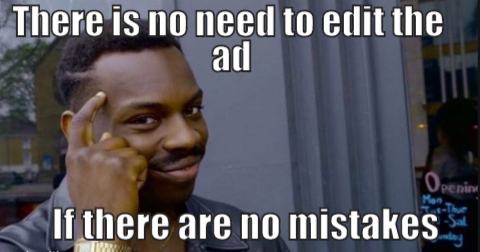 We have found this issue among the most demanded in Facebook groups. However, unfortunately, it is impossible to edit running ads. But there is always light at the end of a tunnel, as well as Facebook 🙂 so there is always a solution. Once again look at the first point in this article.
Check the grammar. Even if your advertising is brief, laconic and creative but you have a tiny mistake there — this will spoil all the impression. Instead of 5 times reading the same thing or asking for proofreaders help, you can try one of the following grammar checkers:
Summary
Breathe out and don't panic — Facebook ads won't make your hair grey if you follow the next hints.
Take care of the text, image, and creativity of your advertisement.

It has to be short and laconic. Remember that people firstly look at the picture and then decide to read the message or not. Thus, you need to pay much attention to its relevance.

Work with the audience.

Verify the Audience Insights provided by Facebook Ads Manager and implement them while launching advertisements.

Follow your competitors.

It is important to monitor trends on the market and make your campaigns relevant to the customers' needs and requests.

Don't hesitate — make tests.

Even high-level professionals test several formats and types of ads. Try to reach different audiences and don't be scared to "waste" the budget on test attempts.

Check your texts on grammar mistakes.

You will avoid the editing process that is actually impossible with running ads if you use grammar checkers.