Pay-per-click advertising is a great way to generate leads and sales quickly. Unlike SEO which takes a while to yield results, a PPC campaign can generate traction within hours of launch. Building a campaign that produces meaningful results is not easy. Many businesses waste a significant portion of their marketing budget on these campaigns. To save you from suffering a similar fate, here are tips on starting your first PPC campaign, and making it successful.
What is PPC?
PPC is a type of paid advertising where businesses pay certain platforms to showcase their products to potential customers. Businesses then pay the platform every time a user clicks on their ads.
PPC campaigns are common on all major search engines. If you search the hotels on Bali on Google, you may notice these businesses at the top of SERPs.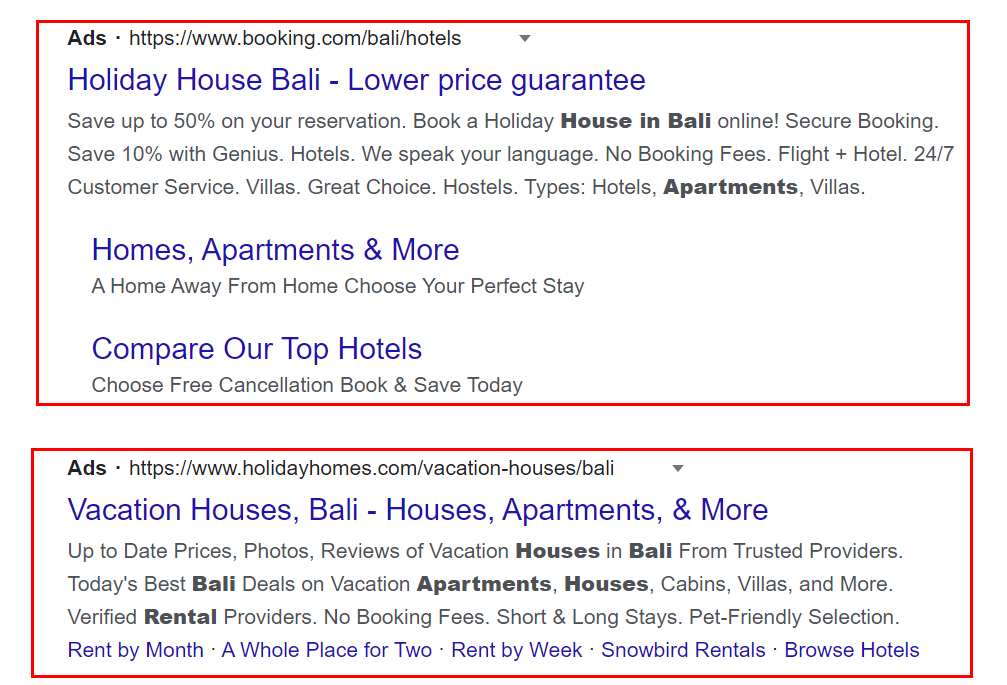 Both portals have bid for keywords related to the term "rent house on Bali". If you click on the ads, they'll pay Google for your click. Your ad will only appear at the top of SERPs if you win the bidding contest against others bidding for the same keyword. 
Search engines like Google use various factors to pick PPC ads winners. To increase the chances of winning the contest, you have to set a relatively high bid especially for competitive keywords that have a higher cost per click (CPC).
The quality of the ad and the landing page also influence your ability to win. Your ad and landing page must address the user intent. If you're bidding for "best website builder," the keywords in your ad and landing page content should be relevant to the search query.
Pay-per-click campaigns can also be done on social media platforms. Social PPC campaigns are similar to PPC campaigns done on search engines, except for some differences. Social PPC gives marketers more options when it comes to ad formats. Unlike search engine PPC where ads are typically limited to text, social PPC lets you use images or videos.
You've seen what PPC is; now let's see how you can launch your first campaign. Launching your first paid marketing campaign can be overwhelming. I've broken down the processes involved in running a successful campaign into nine steps.
Develop a customer persona
Every successful marketing campaign starts with customer research. You have to know your audience to target them effectively. That means building a customer persona.
A buyer persona or customer profile visualizes your ideal customer. It shows their demographics, needs, and pain points.
Compile the data for your customer persona from social platforms, google analytics, customer database, and any other platform containing data on your clients. Conduct surveys through your website, emails, or social media channels, too.
Once you've created a customer persona, determine what your business can do to solve customers' problems or help them achieve their goals. Use those in your campaign.
Make a list of potential keywords
There are various ways of generating keyword ideas for your PPC campaign. One, look at your customer persona. Look at your ideal customers' goals or challenges. If you want to market your software to the CEO above, use keywords like "automation," "marketing automation," etc. You can also use his goal to boost ROI to write powerful ad copy.
Explore your customers' demographics, too. Add your customers' location in your target phrase. So, instead of targeting "digital marketing," a highly competitive term, target "digital marketing in London."
Competitor analysis can help you generate keyword ideas as well. Some tools allow you to spy on your competitors' PPC campaigns to see which keywords they're targeting. Look for terms they've been bidding for the longest time. Marketers, after all, only invest in a keyword that generates results.
Look at the keywords your competitors are ranking for organically, too. Use these keywords to calculate website traffic potential. If they can generate more impressions and traffic, add them to your list.
You should identify relevant keywords with high search volume but those usually have higher competition. Therefore, if you can't raise your CPC, settle for alternative keywords.
Use negative keywords
Knowing which keywords to not target is important as well. It saves you from wasting your budget on irrelevant clicks.
Negative keywords inform search engines not to show your ads when users are searching certain terms. The terms are similar to your target terms, except they attract a different type of audience. For example, if you're promoting eyeglasses and you want to bid for the keyword "glasses," you'll want to include "drink glasses" and "wine glasses" in your list of negative keywords.
Also, use negative keywords to stop your ads from appearing in related search terms done by users with lower purchase intent. If you're promoting digital marketing services, include negative keywords like "schools," "salaries," etc. That way, your ad won't be triggered by people who aren't interested in paying for your services.
Make keyword list based on budget
Advertising platforms like Google and Bing give marketers options to customize campaigns based on their budgets. You can set a maximum cost per click for your keyword. That means you'll never spend beyond that set CPC. It's a great way of ensuring your campaign stays within your budget.
You can also always tell how expensive a keyword is in advance. Google's keyword planner can show you the average CPC of the keywords you want to target so you can exclude terms beyond your price range.
You can then focus on alternative keywords that are not as expensive but with decent search volume.
Make ad copy unique
You have to create unique ad copies that encourage engagements.
A good ad copy has a short and catchy headline, a keyword-rich display URL, a super-engaging description, and an actionable call-to-action.
Below are some additional tips to help you write compelling PPC text ad copies:
address search query;

point out product benefits;

address your audience directly with words like "you";

use title case;

employ emotional words.
Make a powerful call to action
The CTA lets interested leads know what they're supposed to do next. Therefore, you have to craft a powerful CTA that generates clicks.
According to a Wordstream, "Get" and "Buy" are the most common CTAs.
To write a killer CTA, reinforce your value proposition. Instead of telling your prospects to "Sign Up" for a discounted product, remind them of the discount. "Sign Up Free" would be better. 
Utilize ad extensions
Ad extensions allow you to show additional details about your product.They improve the quality of your ad and make it easy for customers to complete desired actions.
Call extensions let you add your business telephone number in the ad. Potential customers viewing the ad from a mobile device can call you just by clicking the number. Sitelink extensions are used to create links to other pages inside your website. Use them if you have pages that can also help convert the visitors to leads or customers.
Structured snippets are used to showcase the extra features of a product. For businesses with a physical store, location extensions allow you to show your store address. Users can click on that to view your store on the map. Use this to drive foot traffic.
Develop conversion-focused landing page
When prospects click your ads, your next priority is to convert them into leads or customers. That means developing a conversion-focused landing page.
First, make sure the landing page and its content are straightforward. Keep your headlines short. Focus on the benefits. You should also reinforce your value proposition. Don't use text alone on your landing page. If some images or videos can help you drive the point home, use them.
Next, create powerful CTAs and make them stand out. Test various CTA placements to find the location that drives the most conversions.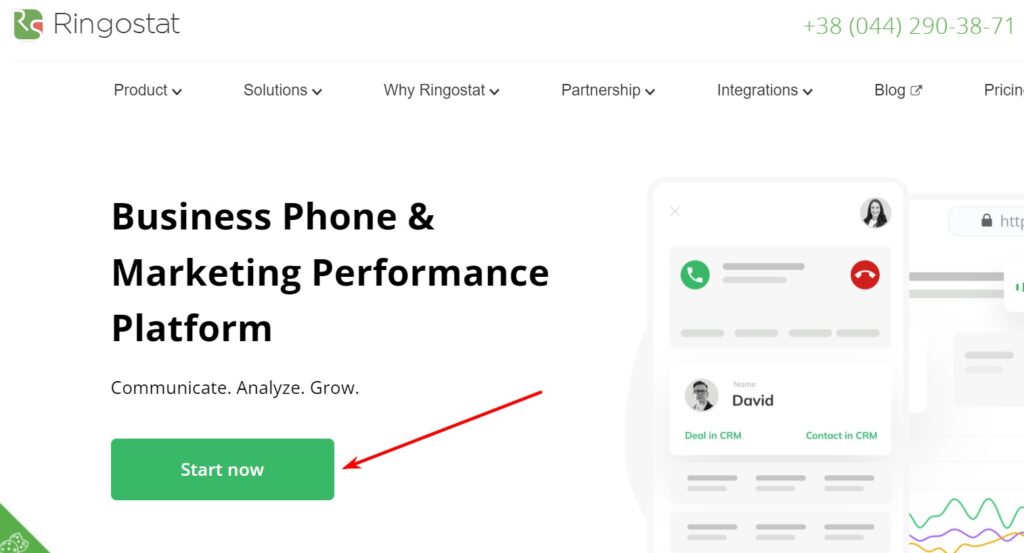 Social proof can also boost the conversion rate of your landing page. Add customer reviews or testimonials from experts in your industry.
Scarcity and urgency can also help. They prompt prospects to act now rather than later.
Besides showing the stocks left, you can use a timer to create urgency.
Monitor and improve
Finally, it's time to monitor, evaluate, and improve your PPC ads.
Advertising platforms provide data you can use to monitor the performance of your campaigns. Stay on top of these analytics. Also, use this time to test ad components. Split test CTAs to identify the one generating the most clicks. Test other aspects of your ad, like the headline and the URL.
Test the landing page, too, so you can pinpoint and fix the weakest links in your funnel.