When a company or individual wants to create an online store, they often call portals. And the portals themselves can call the database of potential customers. Therefore, it is very important for such sites to have a reliable connection. Otherwise, they can easily lose part of the sales. The case of the BROOTTO portal from Israel will tell you how the online bulletin board works with Ringostat telephony. And what advantages does it give in this niche?
Project Features
Client: BROOTTO online classified portal
Region of operation: Israel
Cooperation period: from December 2020 till the present
The BROOTTO portal has been launching ads for citizens and companies of Israel since 2016. A year ago, it became the first full-fledged multilingual board in this country. In September 2021, the portal was updated and turned into a marketplace — with shops, online stores, a shopping cart and orders on the site, and promotion in search engines, and social networks.
For example, here you can find a pet, order food or groceries from home, choose a restaurant from a detailed menu or specialist services, buy clothes, etc. All businesses and establishments are located on the map. Therefore, when a visitor asks where to go, he can open the map and choose something that is closer to his location. As well as services or products that the company offers. Now the portal hosts more than 64,000 ads, and 150 companies, and this number is growing rapidly.
The portal allows placing one ad for free and translates it into other languages. On a demand, a user can pay extra so that his offer appears in the sections "Premium" and "Urgent". Also, a business can get its own online store based on BROOTTO: with a catalog of services and goods, a shopping cart, reviews, etc.
The motto of the portal is: "We will take care of everything so that you can focus on what is important."
Within 24 hours, BROOTTO specialists create a company page with a list of all services and products, fill it in, and translate it into three languages. Moreover, the owners of such sites have a dedicated sales rep who is always in touch.
In addition, BROOTTO also promotes the created mini-site in three languages:
they are engaged in SEO — usually, the page is indexed by Google in a week and often gets into the TOP 3 results;
launch ads in their own Telegram and Facebook groups that already have 250,000 subscribers.
It means that the BROOTO's client immediately receives not only the site but also high positions in the search, and sales on the portal, where the visitor base has already been formed. And the result can be obtained in the first week.
To leave a request to create a site, the user must give his phone number. After that, the company's managers contact the client. That's another reason why reliable telephony is so important to BROOTTO.
Why BROOTTO needed a virtual PBX, and how the portal chose Ringostat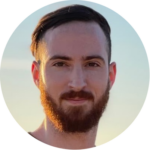 "We used to have a feedback button on the portal via WhatsApp. There was no sales department, and there were no sales as a whole. When we started to grow, we realized that we cannot operate without telephony. After all, sometimes we sign an agreement with a client in a day, and sometimes only after a month of daily calls and meetings.

For a typical resident of Israel, like for our parents, it is easier to call than to text.
People here are sociable, and talking on the phone is much more effective than texting. Of course, we also communicate with all clients via WhatsApp, but the first acquaintance should be by "voice". And after that, we communicate in a way that is comfortable for the client".
Initially, BROOTTO was looking for telephony to provide sales reps abroad with Israeli numbers. Back then the sales department consisted only of residents of Slavic countries. But time has passed, and their sales department is now located in Israel. And thanks to Ringostat, it is convenient for managers to make and receive calls from Israelis.
Even in the beginning, Adam turned to a friend from Ukraine and asked him to organize a sales department for the portal. He already had experience in organizing, working, and managing remote sales departments, so he immediately recommended connecting Ringostat. As say Adam Lerner:
"Of course, we checked all the offers on the market, we compared prices and conditions. But Ringostat won us over with its excellent service and customer support. We liked the statistics, ease of use, flexibility of settings, and, most of all, the support of our personal manager Alexander. His customer focus should be an example for all companies that work with customers. Alexander always helps us with any questions.

For example, we often ask to set up redirects, add or remove a manager's account, etc. Alexander solves any problem for us. This is how customer service should work in all companies — and we also strive for this level."
How a virtual PBX for BROOTTO is set up, and how calls are handled
BROOTTO has a database of Israeli business representatives that sales reps use to call and offer portal services. If there are people interested in promotion, the lead is passed on. He is contacted by another sales rep, who makes a demo by phone and sets up a meeting. The same employee comes to it, or a special agent who deals with meetings.
Now three sales reps, a support administrator, and Adam himself are working with Ringostat virtual PBX.
Each manager has its own call forwarding scheme. All employees have personal numbers that customers know. Also, one number is indicated in the personal account on the site and in advertising mailings. And separate schemes allow not to get confused between incoming calls. As Adam says, "It's like everyone has their own phone number. Only with the option to track the performance of managers and record all calls".
All forwarding schemes are built on a similar principle:
the call goes to the sales rep's SIP account;
if he does not pick up the phone within a minute, the call is sent to the employee's mobile number:
Outbound communication is configured so that each sales rep calls from his own number. And when the client calls back, he immediately gets to the same employee:
Such a scheme is needed as each sales rep processes his clients and receives commissions from them. If the user calls his sales rep but gets on another, it will be inconvenient. And in the process of work, the sales representative may forget to "return" to his client. It also allows you to avoid situations when the user called back and got to another employee, who closed the deal. Thus, everyone only takes calls from their customers.
How the portal proves to customers that calls are coming from it
One of the important tasks of BROOTTO is to prove to customers that calls are actually coming from the portal. Unfortunately, not all users are immediately ready to believe in it. Once the portal created an online showcase for business, in a week brought it to the top of Google search results, and launched advertising. A week later, the customer complained that there was not a single call from BROOTTO.
At the same time, statistics showed that 50 people viewed the client's offer. So the portal began to make full use of telephony, not only for calls but also for tracking the effectiveness of advertising.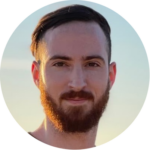 "Now we connect a separate Israeli number to each new client. From it, forwarding goes to the main client number. And in the Ringostat statistics, we can easily see how many calls were made to it.

There is another way to prove to customers that they are applying from our portal. When a customer calls via the ad on the portal, a short voice recording is played — a pleasant female voice says in Hebrew "Customer with BROOTTO". We made this audio recording ourselves, and our manager Alexander helped upload it to Ringostat."
"Now we connect a separate Israeli number to each new client. From it, forwarding goes to the main client number. And in the Ringostat statistics, we can easily see how many calls were made to it.
There is another way to prove to customers that they are applying from our portal. When a customer calls via the ad on the portal, a short voice recording is played — a pleasant female voice says in Hebrew "Customer with BROOTTO". We made this audio recording ourselves, and our manager Alexander helped upload it to Ringostat."
Work with the call center and improve the quality of its work
BROOTTO had an interesting experience working with a remote sales force. It proves that sometimes it is better to hire employees from your own country — even if the "remote workers" are fluent in the desired language. Moreover, with cloud telephony, there is no difference in where the sales department will be located. If desired, it can be quickly moved anywhere.
"Initially, we tested the work of a remote call center from residents of Slavic countries. But the conversion to order was minimal. In these countries, sales reps are often used to working differently, and such an approach to the client scares off the Israeli consumer from the first words. Probably, each of us at least once received a call and was treated with such intonation as if they were reciting a verse. In Israel, this approach does not work.

Here a call to a client from a cold base should be like a call to an old friend. Like you haven't seen him for a long time and glad to hear from him. And the offer in this case should be perceived as an offer to meet and sit over a cup of coffee, and talk about life.

We trained for a long time with guys from Slavic countries, but we never managed to retrain them to speak with clients in this way. Therefore, we opened a sales department in Israel, and it proved to be much more effective."

Adam Lerner
CEO and founder of BROOTTO
The head of the sales department and the founder himself selectively listen to calls. If the management sees that the employee is confused or stuck somewhere, then he sends him a link to the conversation. So he corrects and considers the errors. Also, the employees themselves periodically analyze their conversations and work on the mistakes.
Listening to calls, Adam and his colleagues pay attention to several points at once.
What information does the manager announce to the client, and how does it correspond to the script and reality.
Did the employee promise something extra to the client? Because the voice recording of the conversation in Israel is considered evidence that can be used against the company. Adam made comparisons with supermarket price tags. If a product costs $500, and the price tag on it is mistakenly 50, then the store is legally obliged to sell the goods for $50.
How the manager speaks, how freely he feels the mood of the conversation. Can flexibly deviate from the installed script. But, of course, not to the detriment of the meaning of the conversation. If the client asked an unexpected question or behaved in an unusual way, the manager should not be confused.
How clearly and understandably the employee conveyed the information. So that there is no situation when the manager had one thing in mind, and the client thought that he was offered another.
Once, the sales rep mistakenly promised the client unlimited access to the portal and added all his businesses to one showcase page. Then BROOTTO had to create a client for free on a page for each of his businesses and leave unlimited everywhere.
Results
Here we give the floor to Adam Lerner:
"Thanks to Ringostat, our client knows for sure that they called from his page on our website. We also ask the customer once a week how the result is. If he says that there were few calls, we send a report with audio recordings and all his incoming calls from our site.

Several times it happened that the customer said: "Only one person from you called me in a week." And we send him a report with 20 incoming and two replies. It turns out that the problem is in his sales department, which simply does not pick up the phone.

There was also a situation when the client said that there were no calls at all for a month — and there were more than 200 incoming calls in the report. And you can't say that they don't call, and we are clearly confident in the quality of our work. Without Ringostat, we would have been tormented to prove to the client that those 200 calls per month were from our website, and not from his Facebook business page 🙂

With the help of virtual PBX Ringostat, we can track the performance of employees and reward those who do the best with bonuses. And managers are constantly improving their level by listening to audio recordings of conversations. And regularly work on the bugs. Also, employees know that I see the number of missed calls in the reports, and therefore they call back customers who did not get through faster."