We have prepared detailed instructions on how to write texts for paid ads. And also collected the requirements, recommendations of Google, as well as research results that will simplify the preparation of ads. Read the article and find out hints about mistakes in texts of advertisements. Let's go!
1. Where to start
Consider the following parameters as they directly influence future ads and their length:
websites where you will place your ads;

the audience — for example, Americans from 18 to 25 years old;

the goal is — for example, describe a new brand of cars;

message — "Cars that are faster than a spaceship";

list of keywords — they have to describe your product/service as fully as possible, you can use

Google Ads Keyword Planner

to do so, or special services, for example,

Serpstat

.
You also need to attentively consider keywords so they will describe your product directly and clearly. This will save you from junk traffic. For example, while checking a project Ringostat customer success manager found out a large number of failed deals. It turned out that this company launched paid ads for a massage with doctor fishes, and one of the keywords was "NY city fish". As a result, a part of requests was made from people who wanted to buy fish but not from potential customers.
2. Components of ads: what to consider
Heading and description
Include the name of the product or service in the heading. Although it may not be present in the ad, the thing here is to create a profitable offer that will interest the client.

Use affirmative sentences. According to

Google support

, ads with a question in the headline are often ineffective, but the ones that answer questions attract attention and clicks.
Call-to-action
Use verbs in the imperative mood. For example, "order", "find out", "download". They sound more dynamic and perform better, according to research. While writing an ad, imagine that your customer says "I want to …" and then rephrase this sentence applicable to your product and considering the imperative.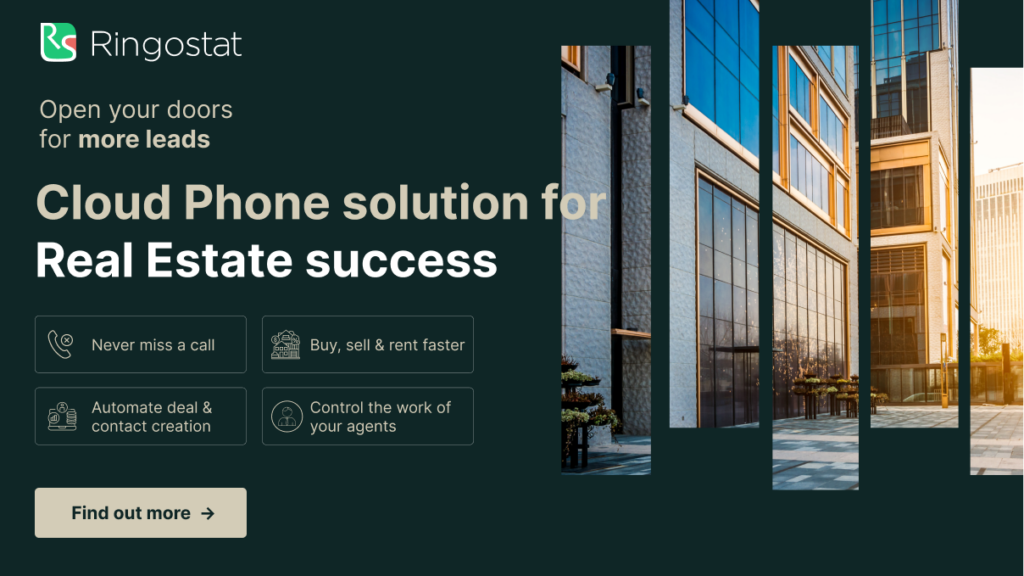 Text for a promoted post on Facebook and Instagram
Despite the fact that the post on Facebook can contain up to 63k characters, it is better to make it the shorter and the informative possible. Posts that contain 40 characters or less earn 86% more engagement. A study by Jeff Bullas proves that Facebook posts with 80 characters or less receive 88% more engagement.
An example of a short ad on Facebook
The same thing works for Instagram. The maximum number of characters for a post there is 2200. But it is considered that the perfect size of the post is about 140-150 characters. So you need to try to put all the most important information about your product in 2-3 sentences. Thus, your potential customers won't be tired of reading the post and will know from the early beginning what your company is about.
It's an example of a brief and laconic post on Instagram
We recommend you to check the article "How to use Instagram for your business growth" where we describe why a business needs Instagram, ways to promote products for free, some hacks on the design of a business page, etc.
3. DO NOT write texts for paid ads like that
Repeating after your competitors is a bad idea. Thus, your offer does not stand out from the mass of similar ads. However, before launching an ad, analyze what competitors write about in ads.
To do so, you can use Serpstat, the service that we have already mentioned above. Go to Keyword Research — PPC Research — Ad examples. And enter a keyword that characterizes your product or service. The service will show ads that include this keyword or the words synonyms:
You can also search for specific competitors by entering the desired address instead of the keyword and selecting "With subdomains". Upload the results to a separate table and group them. Additionally, you can calculate the percentage of all ads that are used by a certain wording.
It is better to reduce or don't use the most common phrases at all. So, instead of using "best tool" and "high quality", you can write a convincing and memorable ad.
Consider recommendations
1. Google doesn't recommend using:
exclamation marks;

non-standard or inappropriate numbers, letters, and symbols, e.g. "@ order", asterisks, etc.;

bulleted lists and ellipses;

text in capital letters, for example, "ACTION";

text without spaces, e.g. "consultation, delivery".
2. Perry Marshall does not recommend the use of aggressive and provocative ads — it is better to get touchy-feely. The author in his book "The ultimate guide to google Adwords" proves that product benefits should immediately follow the title. Advantages — it's the emotional feedback that a customer will get while using the product. Features and suggestions like product content should be at the end.
Matrix for writing ads
This tool will help to facilitate writing ads, quickly create several options at once and conduct A/B testing to select the most effective option.
The essence of this approach is simple. A strong ad must have three important elements:
product/tool features or functions;

benefits for customers;

CTA.
The matrix of features-advantages helps to consider all these elements and wisely combine them.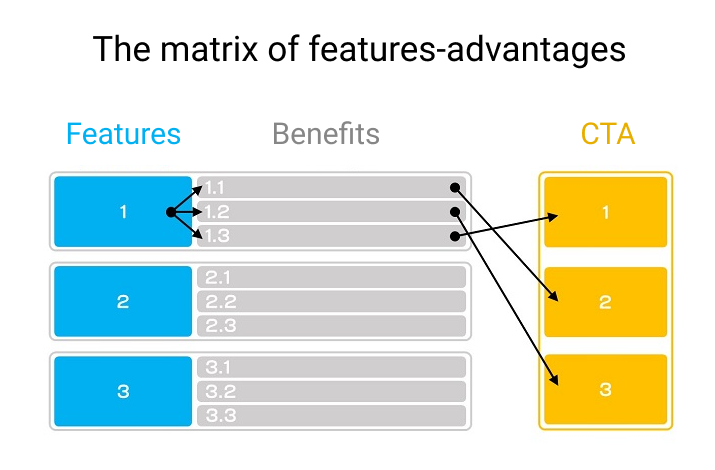 The working principle of a matrix
Enter product features or tools to the first column. For example, Ringostat has the following products:

end-to-end analytics

,

callback

,

virtual PBX

,

call tracking

.

In the second column, name the advantages that the customer will receive from each tool or feature.

In the right column, write multifunctional calls to action.
The matrix works as a constructor for each tool or feature that can be combined with advantages. Then you can choose any suitable CTA.
4. How to analyze the received results
A certain time after the launch, you need to check the effectiveness of ads and optimize the ones that have shown bad results. There is no "one-size-fits-all" time period for this. The main condition is to wait until a sufficient amount of data will be collected. For example, you can compare two ads with different CTA even 2 weeks after they were launched. And in order to get detailed data on all ads, you will have to wait for several months.
amount of traffic;

CTR and CPC — these metrics need to be analyzed together to understand how much it costs to attract a customer;

cost of the target conversion;

number of achieved goals;

conversion.
To compare the achieved results, the week should be compared to the week and the month to the month. Do not compare periods with different numbers of weekdays, for example, due to holidays.
Keywords need to be tested separately to understand which of them work and which ones don't. Use a report on the effectiveness of keywords in Google Analytics to do so. You can also use call tracking if more than 30% of customers contact your company by phone. Read more in the article "Q&A: Why paid ads need call tracking".
Remember, writing an ad is just the beginning. Its effectiveness must be analyzed, and phrases optimized from time to time. Only then your ad will work. You can also ask our experts — they will explain to you everything in detail.