Since November, Ringostat allows you to track calls for users who have Google Analytics 4 connected. The callback form has become even safer and you can remove branding from it. We now have a message log, and end-to-end analytics are now available to companies from Poland.
Message log
Previously, Ringostat users could only see conversations with leads from instant messengers in Ringostat Messenger. This is an extension that allows you to communicate with clients from Viber, Telegram, and Messenger in one interface.
Now we have a separate message log where you can see all the dialogs. The new section is located in the Call Center tab.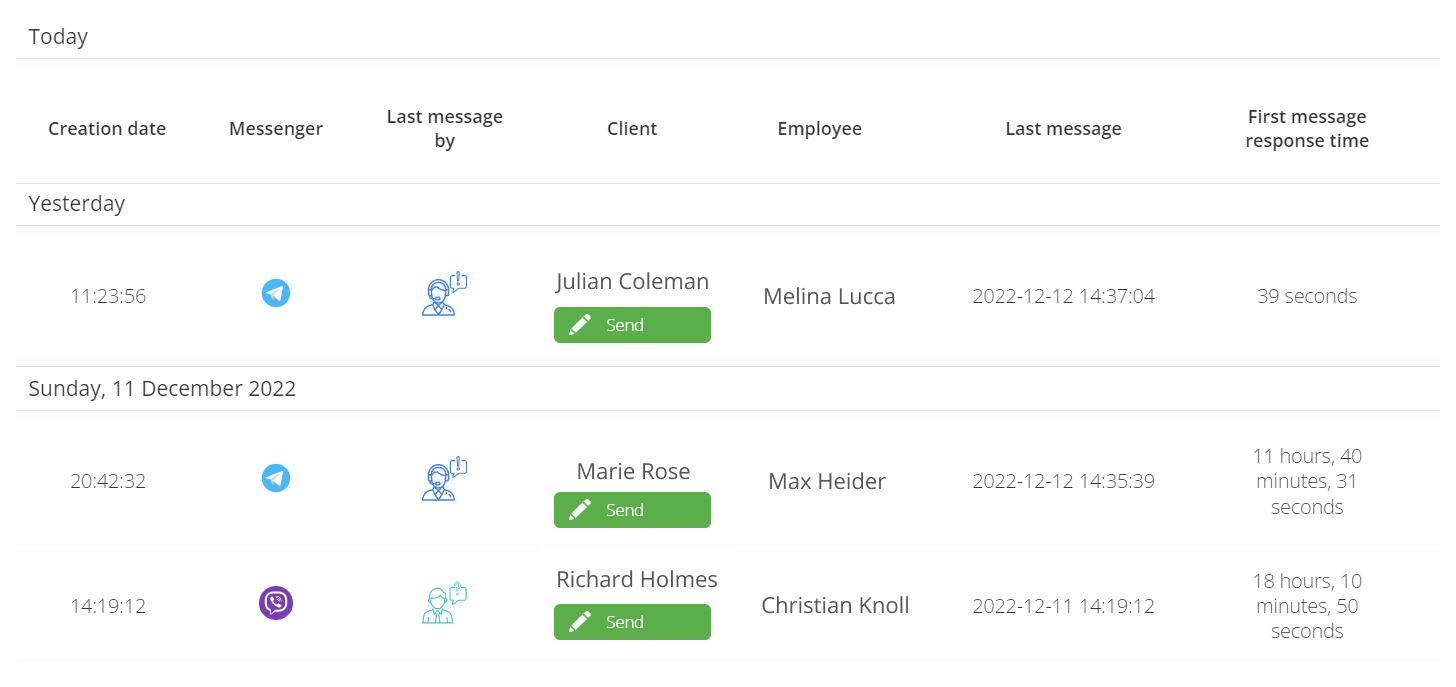 By clicking on any dialogue, you can read the chat:
It doesn't matter if the sales rep has already closed the dialog. Information, in any case, will be driven to the message log. To evaluate the work of a particular employee, you can select his name in the upper left corner. There will open the report on the received requests only:
You can also download the message log by clicking on the icon as on the screenshot below:
Google Analytics Measurement ID support

The release of Google Analytics App + Web has become one of the most discussed events in digital in recent years. This option allows you to combine website and mobile app data in one Google Analytics resource.
Of course, Ringostat has also changed because of this fact and now it allows you to track calls in the most progressive way. Our platform now supports the new Google Analytics Measurement ID format.
If you've worked with Google Analytics, you probably know that conversion tracking requires an identifier. It's a line in the following format: UA-XXXX-Y-2. But App + Web uses a different format: G-XXXXXXX. This is Google Analytics Measurement ID.
Due to the update, users can now use Google Analytics Measurement ID in Ringostat. And use it to track calls if the App + Web tracking code is configured on the site.
Now you can specify Measurement ID in the project settings:
This allows you to combine call data from your application with call information from the site.
Callback updates
Antispam improvement
We are constantly improving the security of the Ringostat callback form. We remind you that this is necessary to prevent spam attacks on your callback.
In November, we added a new feature to keep you safe from such an attack. Ringostat can now turn off callbacks for people who use VPNs, proxies, and other tools to hide their real IP address. After all, spammers do this quite often to hide their location.
To prevent spam calls, follow this guide:
go to your Ringostat account;

open the Callback section — Callback settings;

tick the box:
You can skip this setting if you are sure that you will not be spammed, and part of your audience uses a VPN.
Opportunity to remove callback branding
This update is for users who do not want other services to be mentioned on the elements of their site. Usually, you can see the "powered by Ringostat" phrase on the callback form. But now, if desired, it can be removed at an extra cost which you can discover from technical support. And you can also ask the support team to customize such a form for you. It is available for all 15 callback form styles.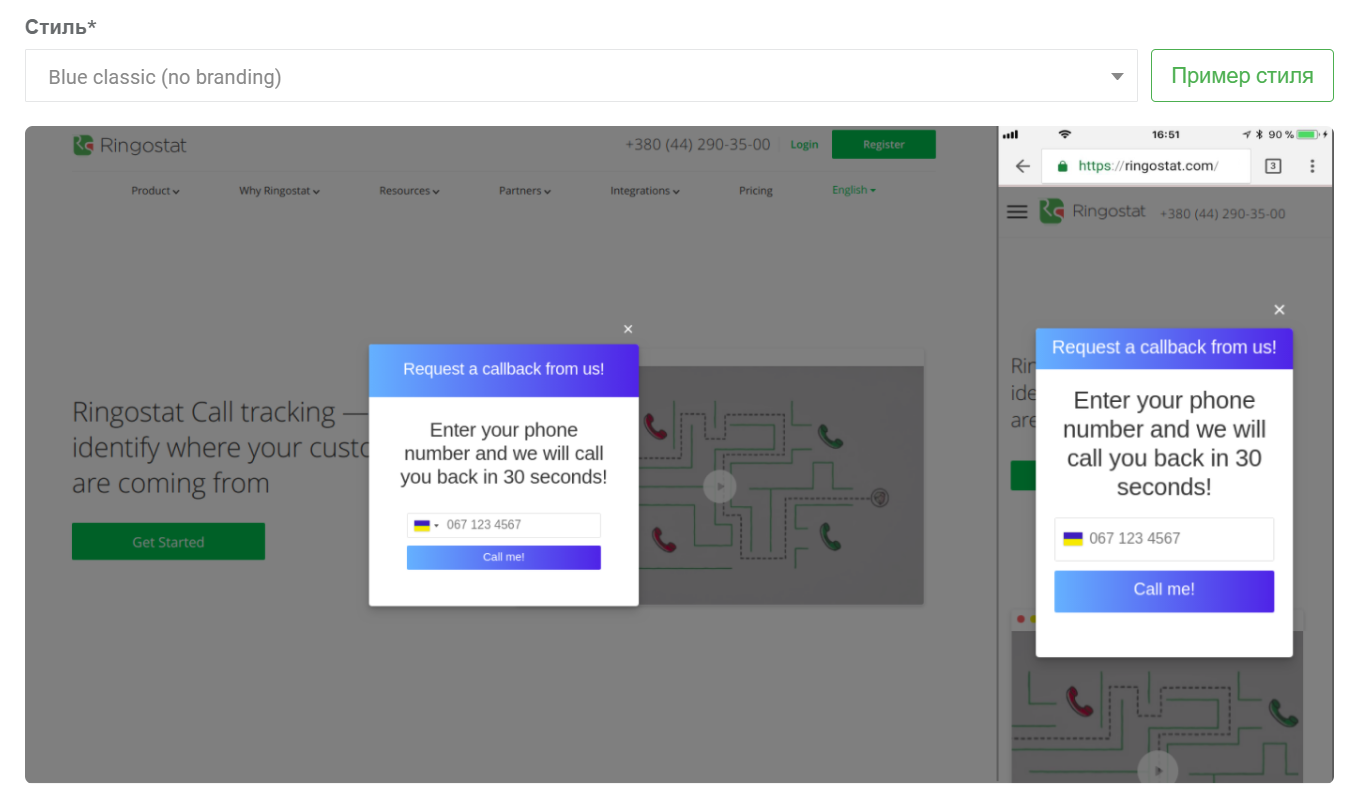 An example of a callback form without branding
End-to-end analytics for projects that use polish złoty

Now companies from Poland can fully use Ringostat end-to-end analytics. Since November, a new currency is available, it's the Polish złoty. Spending and income in PLN will be displayed in the Ringostat interface. As well as ROI, the return on investment ratio will be automatically calculated based on the spending and income in the mentioned currency.
We remind you that Ringostat updates do not affect the price of its products 🙂