In a saturated market, visibility is essential for eCommerce stores. There's no point in showcasing excellent products and prices on a beautifully designed site if no one can find it. The higher you rank in the search engine results, the better, which is where your SEO comes into play. Here are the top tips for maximizing your SEO efforts for your eCommerce site. The experience is shared by Jason Khoo, the founder of Zupo.
Optimize for the Right Keywords
Before you jump into the technical aspects of your website, you want to be sure that your products and pages are optimized for the right keywords. Google's Keyword Planner tool is excellent for discovering the ideal keywords for your industry and target audience.
Make sure to consider the customer and their intent. For example, if you were shopping for a winter coat, you may use commercial keywords like "stylish winter coats" or "winter coats for women 2023."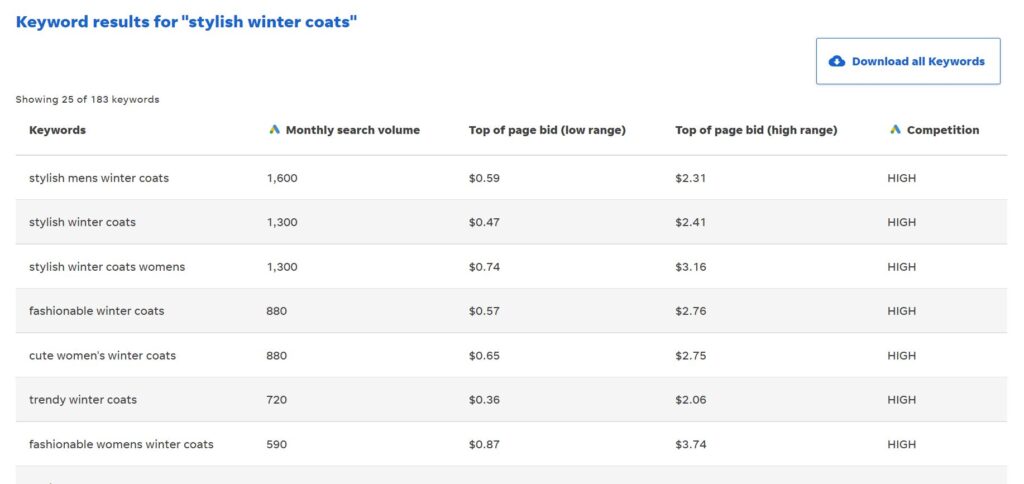 As for intent, you want to make sure that the keywords you're choosing relate to people who are looking to buy, rather than informational content that isn't relevant to you. For example, a search for "how to care for winter clothing" is more informational, while "winter coats in New York" is targeting local stores.
Once you have the keywords, come up with a plan to target keywords on your product page, product descriptions, category pages, FAQ pages, and product titles. Then, include it in your content where relevant.
Make the Shopping Experience Enjoyable
It may be online, but the shopping experience you provide for the customer plays a role in their purchase. Google considers the highest quality content near the top of the search engine results page, and this includes the eCommerce shopping experience.
Google also has the Your Money, Your Life (YMYL) factor, which refers to sites that have the potential to significantly impact someone's finances, health, or well-being, because of the online payment methods.
With this in mind, you have to be aware of Google's E-A-T (Expertise, Authority, Trustworthiness) guidelines, which encourage brands to be more intentional about the content they post. Adhering to these guidelines means you're producing quality and offering informative and truthful content.
Think of how you could enhance your product pages and the shopping experience. High-performing eCommerce brands like Patagonia and GymShark include vivid, detailed photos with zoom features and different options for colors and sizes, as well as descriptions of the models used in the photos to help buyers with decisions.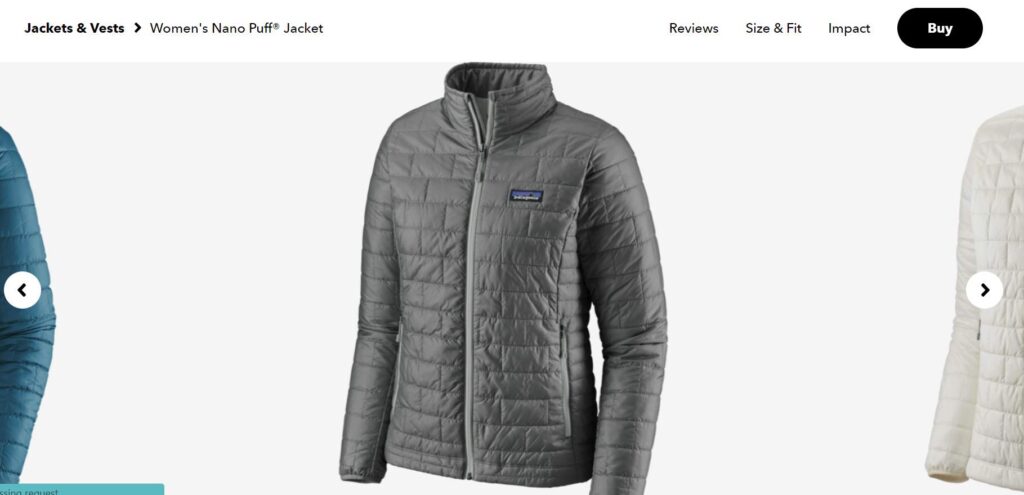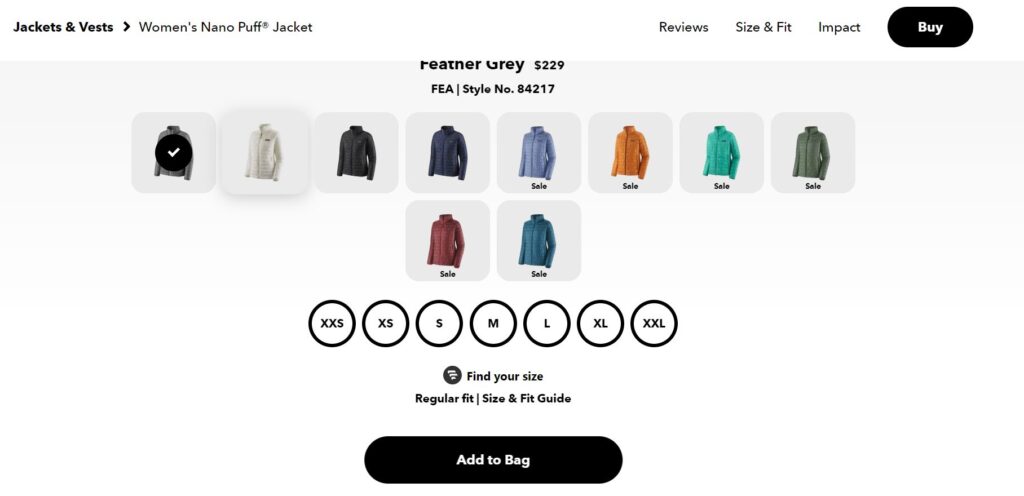 You should also include detailed information about the fabric or materials, sustainability, and any features. If possible, include video footage of the product in action. Ratings and reviews of product users should also be included on the page.
Index Products
Google can miss pages when crawling a site if they're not linked to other pages. On eCommerce sites, for example, some product pages can only be reached from on-site search results.
Make sure Google crawls all of your product pages by using tools like XML sitemap and the Google Merchant Center. This provides a product feed that helps Google understand all of your product offerings on the website and shares the URLs with the crawler.
Be sure that you can reach any page on your site by following links from your homepage. You can also submit an indexing request for your homepage, which allows Google to find all the pages from there.
There are many reasons your pages may not be indexed, including duplicate pages, site restructuring, or new pages that just haven't been crawled yet.
Ensure Products Are Eligible for Rich Product Results
Eligibility for rich product results requires the use of product-structured data. To get the special rich product presentation format, you have to provide structured data on your product pages and a product feed in the Merchant Center.
A structured data markup provides details about the product before the customer lands on the website and helps the search engine understand how to extract this data for rich results.
There are two ways to get structured data for your products. You can manually add it or use an app plugin. Shopify's app store offers a number of structured data apps that you can add to your storefront, which automatically markup your products.
Star ratings and review count are important for SEO and getting more click-throughs from the search results page. Many consumers won't even consider a product that has less than 4 stars.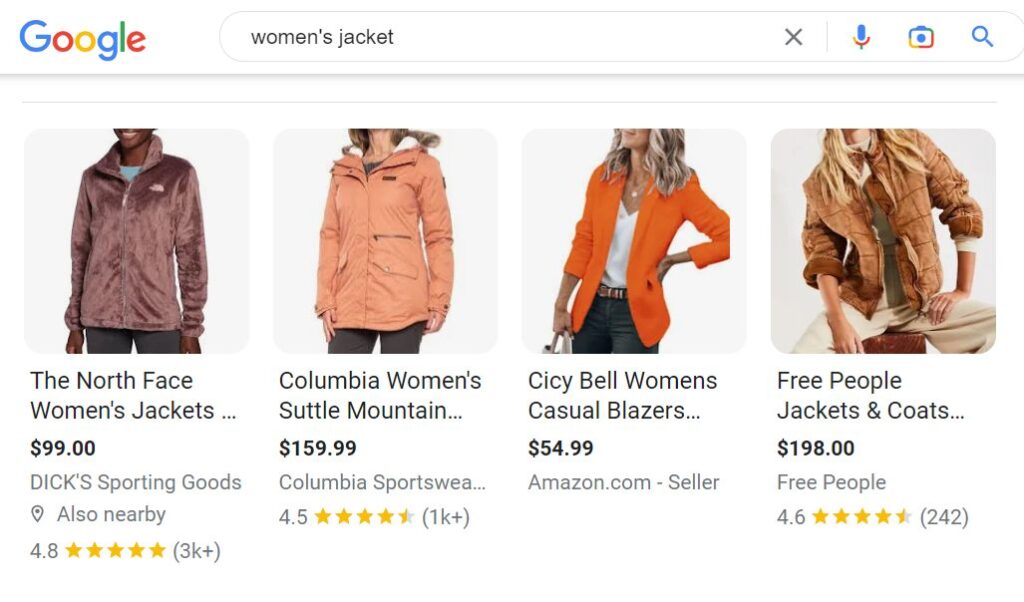 Clear Broken Links and Optimize
Broken links are a negative factor in SEO. They impact website performance and the customer experience. If you're interlinking with broken product pages and categories, you're encouraging users to go elsewhere.
Though the rare customer may continue trying to find what they need from your site, most will just leave. If you have an SEO tool, you can find all the broken links on your site easily and resolve them. It's as simple as unlinking wherever they're linked and either leaving them or replacing them. If your store is through Shopify, you can use one of the native broken link apps to automatically resolve them.
Don't worry if you don't get every link, however. It can be difficult, especially if you have a large store with a lot of pages. An optimized 404 page is the solution to redirect visitors and keep them browsing.
Instead of leaving visitors with nowhere to go, optimize the 404 page with an apology and something like "We can't seem to find this page. Try searching or using one of the links below" with icons for the home page, product pages, or information pages. This simple measure can help you hold onto visitors and educate them, instead of losing them.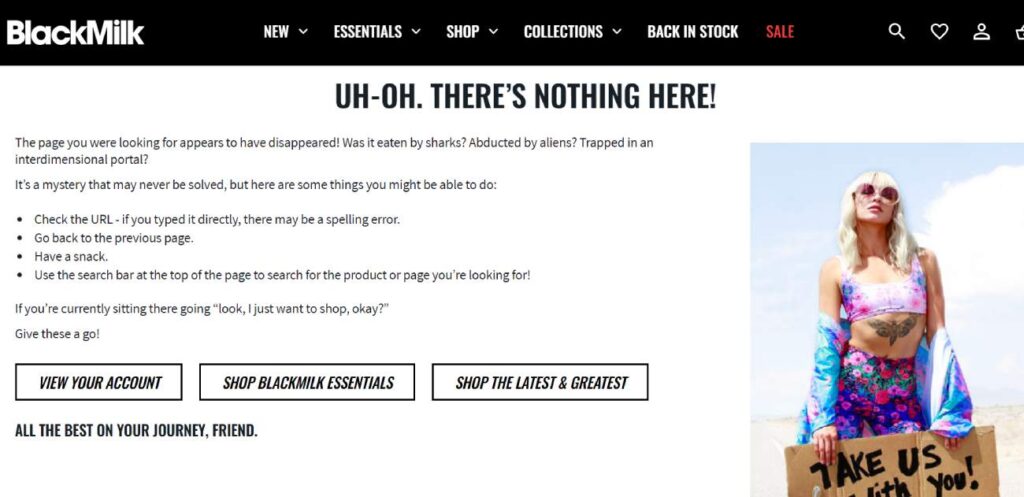 Secure Your Store
As a store owner, you're collecting a lot of personal information from customers after they sign up for your email list, make a purchase or opt-in for SMS marketing. It's on you to keep that information encrypted and safe.
Naturally, you would want a store to care for your privacy and sensitive information, and your customers expect the same. If someone is browsing and doesn't feel like the site is safe, they may navigate away.
If that's not enough, Google also declared HTTPS as a ranking factor for sites. Now, all the high-quality websites have moved to HTTPS and most eCommerce platforms offer SSL standards or make them easily available to purchase. If you don't have a secure site, this basic SEO tip is essential to improving your ranking.
Use Content Marketing
One of the best ways to improve SEO and drive traffic is with content. Starting a blog can be a tall order for newer eCommerce stores, but it pays off in the long run. Blogs can help you rank for a range of keywords for your industry and products, but they're also used to provide value to your customers and direct them to product pages.
Best of all, blogs provide education to your customers and build your brand awareness and recognition, even when they're not directly impacting sales. The focus should be on providing the content that your customers want to see, not worrying about direct promotion.
There are many other types of content you can include, such as:
How-to pieces to understand product features;
Newsworthy information about your company or product;
New product launch announcements;
Frequently asked questions;
A glossary page — for complex products;
User-generated content, or content created by customers and fans;
Video demonstrations;
Live Q&A sessions;
Webinars;
Ebooks.
It's important to know your audience with your content and address their pain points or concerns. For example, the powerhouse ecommerce store Makeup Geek offers everything from makeup inspiration using signature products to basic how-tos and advanced tutorials. This not only increases engagement but improves the customer experience by helping all customers — no matter their skill level — feel confident with the products.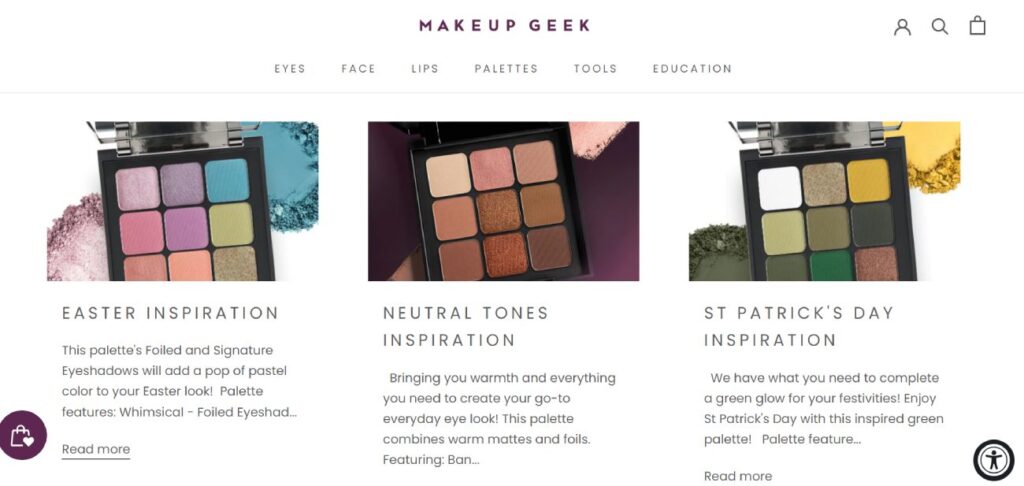 Growing organic traffic is always challenging, but it can be harder amid the stiff competition in the current market. SEO is the best way to get your brand seen and drive traffic and awareness to your eCommerce store for profit now and in the future.