Today user experience optimization is very important because it helps you retain users as you improve your application. Moreover, improvement of UX also generates better CRO rates. Since you are not the end-user, it might be difficult to understand UX unless you think from their perspective. There are various tools and ways to achieve this, some of which are mentioned below. Atul Naithani, a content developer, and SEO specialist who works at CronJ, a UI UX design Company shares his views.
What is User Experience (UX) design?
User Experience is the interaction between the user and the product that has been created. It also provides an insight into how easy it was for the user to navigate through the UI to achieve what he had envisioned. UX is a vast area and it can be something as trivial as how the product feels in your hand or how easy it was for someone to transact on an e-commerce website.
UX designers are like bridges between the company and the consumers and they create a seamless experience in their transaction. With their market acumen and product design, they enable the company to speak and understand the language of the customer.
A Clear Understanding of your Core Tasks
Identify the sequence of tasks that the users need to complete to achieve their goals. For example, Instagram started as Burbn which allows users to upload check-ins with geolocation tags and a host of other functions. User behavior showed that they wanted to just post pictures and comment and that didn't require so many features. As a marketeer, it's your responsibility to find out the critical tasks of the user to allow for a better user experience. To this end, find out what users are using in your app at a given moment to form a hypothesis and then run the hypothesis to check its validity.
Behavioural Data Analysis
You can also conduct behavioral data analysis on user experience based on the quantitative data that you already have in-app analytics. Find out the conversion and the churn rate of your app. Find out how frequently people use your app and how long they use it. Once you find out what keeps users occupied in your app you will be able to form a hypothesis on why certain features are working and some aren't working at all.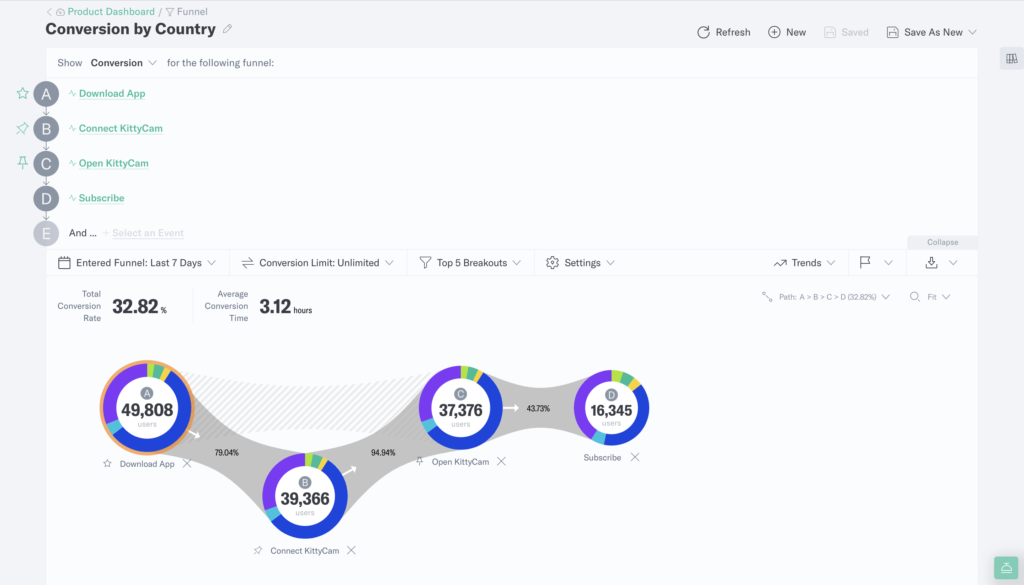 Testing
You cannot optimize user experience without testing. Once you have data it would be required of you to test your hypothesis. These things cannot be left to gut feeling or intuition. Find out what triggers a user to push notifications or what feature has attracted their attention lately. You can run tests using split-testing, multivariate testing, and random sampling. Once you have run the tests and improved your app, the user retention capability of your app will also increase. 
What are Some of the User Experience Optimization Methodologies
Apart from random sampling and A/B testing here are a few more commonly used approaches.
Task Analysis
UX designers determine the flow of information in the app and then they break it down into subtasks. For example, if your task is to book an appointment with a doctor then the subtasks would be to find a specialist that suits your need, find out his timings, and book an appointment if a slot is available. The last task would be to wait for a confirmation message. Task analysis includes not only breaking down tasks into subtasks but also streamlining them to achieve greater efficiency.
Conducting interviews of stakeholders
In the case of an application, a stakeholder can be anyone from the investor to executives and most importantly the user. As a marketeer, it is your responsibility to sit down with everyone and figure out what feature of the application has gained traction. The discussion can be based on an interview model or a focus group discussion as long as you are getting feedback. The interviews should be oriented towards how the application and the user experience can be improved upon.

UX and Usability testing
With usability testing, you can either observe user behavior live or as recorded information. There are various approaches to usability testing. In a moderated test, you can observe the user while he interacts with the UI. In an unmoderated test, you get recorded information from the user. In a 5 second test, you get an understanding of the users' impression of your application. In the first click test, you get an estimate of what element in your UI lures users the most. The only obstacle in this test is that sometimes users might be baffled by a new application which could lead them to disrupt a pattern.
Accessibility test
This test is conducted to understand how inclusive your application is. People with disabilities and other physical drawbacks might otherwise shy away from being a part of your digital enterprise. Legislation has made it mandatory for making everything accessible for the visually impaired and the people with color blindness. Running this test can save you from a lawsuit as well.
This kind of optimization should support the visually impaired, people with hearing impairments, motor disabilities that prevent them from using keyboard and mouse, and cognitive problems that make it difficult for them to understand complex content.
Using Heuristic Standards
You can also use the tried and tested method of setting certain quantifiable criteria and judging your application's UX based on it. There are hundreds of parameters to choose from, but practically you can only judge your application comprehensively on 10 parameters. Some of these parameters are usability, accessibility, aesthetics, and efficiency. All you need to do to get this evaluation started is to reach a consensus on what the parameters should be and then compile the data from the evaluation.
Eye Tracking
Eye-tracking helps generate heat-map insights which show the duration of time the mouse or the keyboard was being used on a particular area of the website. Sometimes heat maps might fail you because your eyes can be looking at something that your cursor isn't placed on. With eye-tracking, you get a more thorough result by being able to observe which part of the website is creating an interaction with a user. This can improve your optimization efforts.
Surveys
The way to get started with this process is to recruit a sample group of people who will validate your concerns. This can either be done by social media announcements or by roping in people from the existing customer database. The group should be created keeping in mind the age, gender, and pattern of consumption. The other thing that should be ensured is that the sample group are avid consumers of your product so that their issues speak to a wider audience.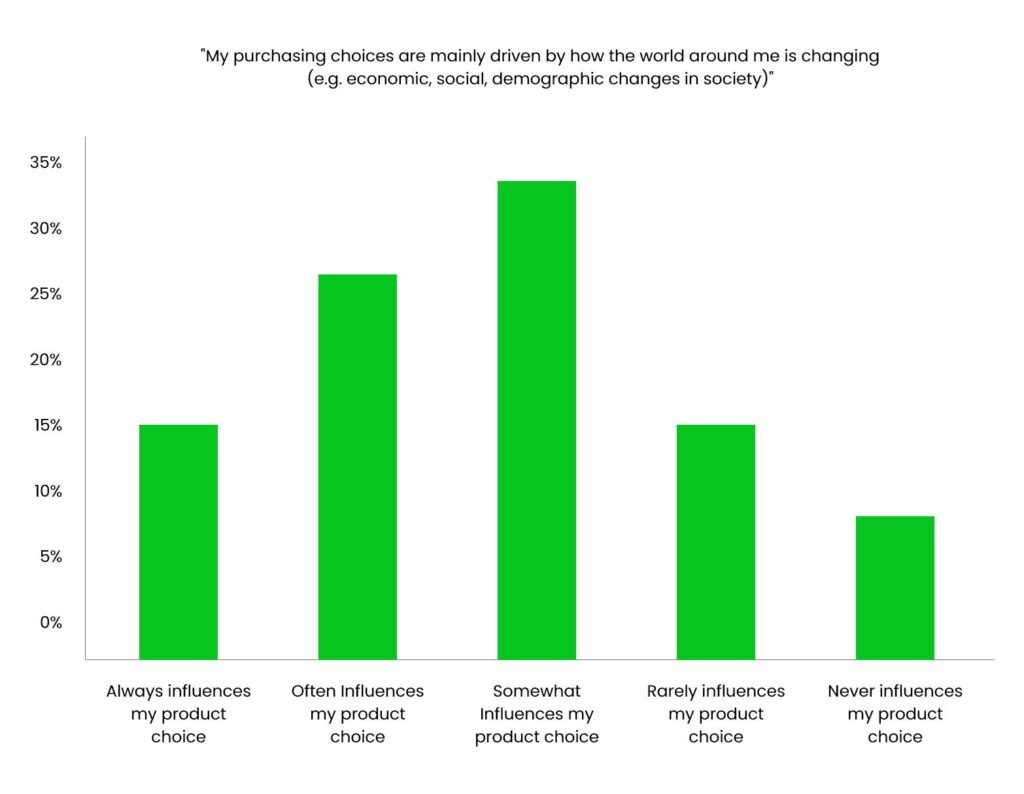 Creation of a User Persona
Any development process requires understanding who the target audience is for the application. Even though there is no scientific backing behind the creation of a persona, it is the closest to a real-life user that a team could get to, without involving people in the process. A well-defined persona can help you focus on some features of your product and do away with the unrequired ones.
There are some pitfalls that you would like to avoid while creating your persona. If a feature of a persona doesn't influence his decision-making, you should not consider it. Avoid creating caricatures. 
What are the Advantages of User Research
Primarily user research is conducted to understand user behavior better and design approaches to resolve them

. A solution derived from data has a higher success rate than just data analytics. For example, if we believe that object A might be a possible reason for the lack of activity on object B and hence try to deal with the former, we might not get the desired result. This is primarily because we are not users, hence we don't quite understand their psychological stance behind an action. UX research will enable us to understand the reason better.

User research gets rid of the element of subjectivity from the optimization process and takes a data-driven approach.

Often it so happens that the person who assumes the most power in the room makes limitless apprehensions and no dissent is allowed. This practice is cancerous for the optimization culture. Following user research enables the company to reach out to the masses, who are impacted by the UI. As you conduct research it shows how important users are for you and helps you enter a collaborative process of improvement.

Besides having an estimation of what irks your UI, you also get a ground-tested authentication of the tests themselves, which can be used later in similar cases.

A good test more than checking the issue of the UI should check what plagues the user.
It is very important to decide what kind of approach you want to follow. If the UI UX design company follows a quantitative approach, the decision-making will be based on data collection and data analysis. If you follow the qualitative approach, you will have to take into account the motivations of the user and not his actions. Qualitative research requires direct interaction with the users or catching them in action. Quantitative research can be carried out indirectly, either through surveys or through data collection. The "why" and "hows" can be answered by the former but the question of "how much" can be answered by the latter.
To conclude, a record user experience is vital in keeping as well widening your user-base. It helps us get insights into the customer for whom we have built the application. It also gets rid of the problem of designing the app for the stakeholders and redirecting the focus towards the end-users.