The introduction of call tracking into the world of digital marketing has proved to increase profitability and accuracy in measuring ROI, for marketers. Prior to the implementation of call tracking, marketers lacked adequate analysis on the effectiveness of their marketing efforts. They wanted more insight and a better way of measuring advertising campaigns to understand which works better in driving inbound phone calls and the ones that will need some extra boost to perform better.

Since the initiation of call tracking by these evidence-based marketers, a whole lot of companies and businesses have taken in the concept to maximize sales and promote marketing efforts. Call tracking today is widely used by lots of businesses — Home Services, Real Estate, SaaS (like Ringostat), Automotive, Legal, Dental & Surgery, Education and so on. This tech has progressed through different stages – from the "How did you find out about our product" era to the Promo code and then to the classic call tracking before finally arriving at the dynamic call tracking, which currently proves to be more advantageous for most businesses. Although for some companies, they would prefer a "combined call tracking" — that's literally saying that there's a mixture of both the classic or static call tracking and the dynamic call tracking. Combined call tracking is a more cost effective type of call tracking for most businesses that receive so many traffic and would like to track both organic and paid advertising traffics.
So how does call tracking apply to Auto dealership?
If you are operating in the car dealership or automotive industry, you already know by now that most of the sales negotiations are done over the phone. Calculating your marketing returns without a close attention to inbound phone calls and the conversions they bring into your company would be causing a digital marketing catastrophe.
Most auto dealers prefer to advertise on social platforms like Instagram, Facebook, Twitter etc. And these platforms over the years have proven to be highly profitable in generating leads and also increasing sales for auto dealers. But the critical mistake that most marketers in this field have made over the years is the reduced consideration when it comes to tracking marketing returns from inbound phone calls. So I picked up two random social media ads from two different auto dealers online. One of them had a phone number attached to the ad, while the other didn't.                                                                                                
Now imagine that Ford company leased over 10,000 "New 2013 Ford Fusion" in a month. Most of the lease must have come as a result of this ad. But the Ford Fusion ad clearly is not suggesting any CTA for the customer – does the ad want the customer to call or come offline to the dealership to negotiate a lease? We can't really say. Probably some of the customers that saw this ad went the extra mile of finding the company's phone number to place a call. Calculating ROI and marketing effort the company will miss out adding the returns from this particular ad. On the other hand, the Islington ad with a contact number on it can easily be tracked. The marketer strategically attached the static phone number on the ad so the company can understand when a sale or conversion is made as a result of the ad.
As an auto dealer, you can as well implement dynamic call tracking to track the activities of your site visitors – the advertising campaign that brought them to your site and the entire sales journey. And this leads to the road of successfully and accurately analyzing the customer sales funnel, effectiveness of ad campaigns as well as the keywords that drive phone calls. You can also track the efficiency of your online sales people, listen to the call recordings your online sales consultants had with your customers to improve conversation lines.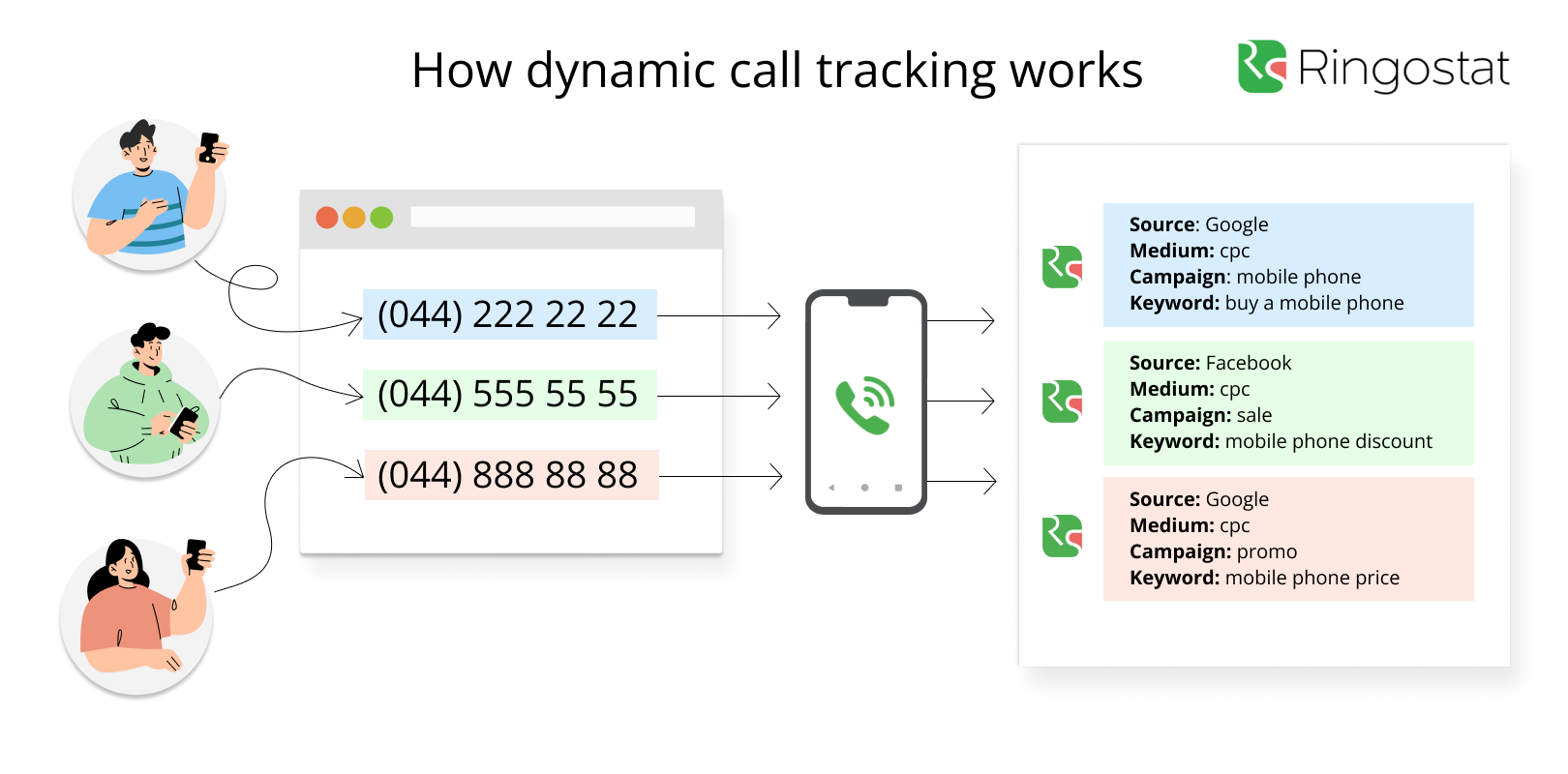 Let's see how auto dealers can bag in more sales with the help of call tracking service
A lot of auto dealers or businesses in the automotive industry are always eager to allocate resources into the marketing and advertising of their products, especially the premium ones. But pay little or no attention to the sales process. And this leaves a dent which in most cases cause more harm to the business. So what are some of these practices that they can implement to increase sales and also receive accurate data on the sales process.
Solve the puzzle of your target audience —

Usually the first marketing activity for any business is to analyze the target audience. In analyzing the target audience, you get to decipher the expectations your prospects have of your products or services. To achieve this you should regularly visit forums on automotive topics, explore the questions that your customers or prospects ask when purchasing a car or enrolling into the test drive.This makes it a little bit easier in finding the right approach to analyzing calls. The sales manager can use the help of virtual PBX functionality in this case to analyze the calls.

Optimize landing page for sales conversion —

Your landing page should be optimized to fit the search query of users. It's basically all about digging deep into your prospects or customers' minds, finding out what need solutions for and being able to provide those solutions in your content. You can

change the H1 title of your landing page

to match every search query users punch into the search engines. Good news is that you can achieve this at zero ($0) cost.
Your landing page must create the desire to buy. A well customized auto dealership landing page determines whether the visitor will jump off the site and contribute to the increase in bounce rate or get retained, looking to find more interesting information on the site. You could customize your landing page to have contents like:
high quality 360 photographing

virtual engine start button for the sports models

3D animation that reveals the real dynamics of different models
3.  Use callback functionality to communicate with visitors — Stay abreast of the fast moving trend and be as supportive as you can to your clients and prospects. Focus on technology, integration and innovation as you provide insightful contents and information to your customers. A proven practice that has seen most companies increase sales by over 30% is implementing callback widget on automotive business website. More than the live chat which also provides information to prospects and customers but at a reduced accuracy and quality, the callback widget brings you and your customers on one platform where a prospect could call in to ask for a test drive or where information are exchanged in real time over the phone — questions are asked and answered directly and in most cases, direct sales happen right there, over the phone.
Well, if you are new to this tech, this is how it works.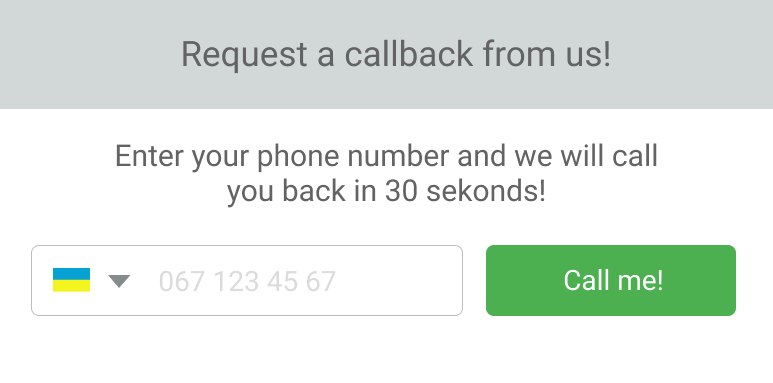 Compare call conversions —

If your auto dealership is also involved in selling car parts, then you should at all times compared the calls that drives more sales. Below is the result of a case study carried out on a car dealership that sells both cars and car parts.
Here we compared the profits brought in by customers calling to ask about cars to buy and those asking for car parts or other automotive products.This dealership must have received a higher call conversion percentage on calls requesting for car parts, as well as spending lesser money than they did on calls requesting to buy cars. But in general, we see an amazing result in the net revenue that leaves us with the conclusion that allocating more advertising budget into the "BUY A CAR" sales process yields more profits. And also with the help of call tracking service and some other useful analytical tool, this company can better understand the ad campaign and keywords that brings more calls.
And for the "BUY SPARE PARTS" sales process, with the help of call tracking services you can analyze and also understand the campaigns and keywords that are under-performing or not being effective at all. The simple mathematics here is to just cut off from investing on these ones and find new ad campaigns and keywords to invest in that generate more calls, more call conversions as well as increased net revenue.
Appoint a Secretary for call distribution —

In time past, several companies including those in the automotive industry have used the IVR (voicemail) system in cases when there are no available or active operators that can answer phone calls. But in recent times we've seen limitations around the voicemail system and in most cases customers and prospects end up hanging up the phone without leaving any information on how they can be reached. But with an effective standby call distributor who gets to take over the work of IVR, such loopholes can be avoided and even eradicated.

Keep track of calls and the dynamics of the activity of visitors —

Explore the corporate culture in the marketing department where data and accurate information are the basis for decision-making. The more activities you can successfully measure with a defined KPI, the more effective your marketing efforts will be. For this purpose we recommend to use webvizor, which allows you to track the activity of clients' calls throughout the day and the week. Also, all calls have to be linked with online applications in Google Analytics using call tracking. This will be before the eyes of all online and offline applications, especially those that come from the content.
In a recent case from Audi Q7, they used a female correspondent whose job was just to keep the client on the phone prior to the time an expert will be available to speak with them. She would try as much as possible to ensure the customer remains calm while being on hold. This live communication reduces the tendency of customers or prospects hanging up the call. And even if they will need to drop the call and call back sometime later, the correspondent can apologize for the delay and collect useful information from them before hanging up – like callback number, full name and email address. This way, the sales manager can give the client a call back when it'll be convenient.
Key Things to Remember
First understand your target audience before shooting out any form of content or advertising campaign. This will reduce the tendency of sowing seed on dry grounds, save you money and help you economize marketing budget.

Callback widget can increase call conversion as well as sales by a 30% margin.

Assign a call distributor to replace IVR system, thereby reducing the possibilities of losing clients.

Always compare call conversions if you sell more than one automotive product.

Optimize your landing page to provide accurate and necessary information once a visitor lands on your page.