Since July, Ringostat can be installed even for sites that do not have the Google Analytics code. We also simplified the process of integrations with two CRM systems and Messenger. Moreover, our callback became even more secure against spam.
Reading time: 5 minutes
You can instantly open the required chapter:
Connect Ringostat for sites that don't have Google Analytics code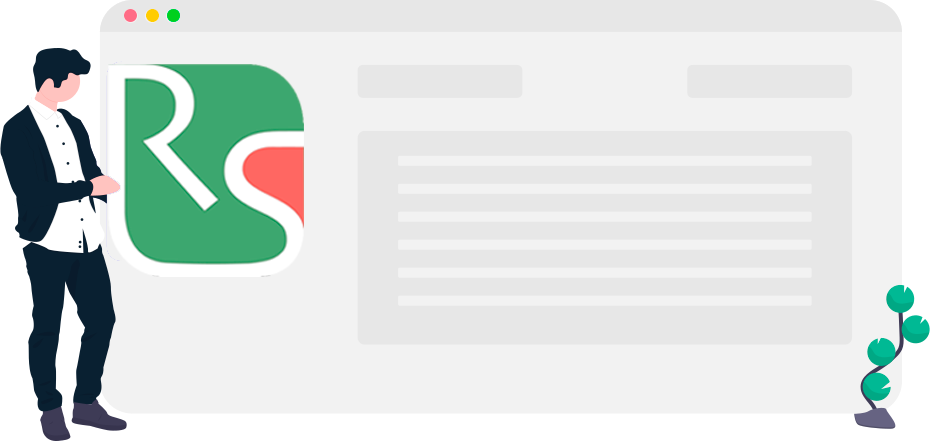 Ringostat is closely related to the Google Analytics code. And it's a great advantage as our platform can be easily and quickly connected. But not all sites have the code of this web analytics system. Or there are some reasons why the website cannot be integrated with the Google Analytics counter. Therefore, in July, we expanded the list of sites that can install Ringostat.
There might be the following cases:
only Yandex Metrica code is installed on the site;

the site uses APP + WEB Google Analytics that we described in detail

in this article

— in such a case, the data is not transferred to Google Analytics;

sites that belong to the same PBN, which usually do not have web analytics scripts installed.
If your site belongs to one of these examples, we will be glad to connect Ringostat for you. Just text us in the chat on the right.
IMPORTANT: Such a Ringostat script is connected a bit differently than the standard one. Our technical support will help you set up everything. Or, if you want to do it yourself, they will explain to you how.
Share report settings
Now in Ringostat, you can not only create your reports but also share their settings. This will make the work with the platform even easier. There is no need to discover how to create reports and repeat the settings for the desired selection. It is enough to apply the ones that have been shared with you.
The update saves users time to create filters. Apply settings and immediately use the report.
How to share settings of reports:
go to your Ringostat account and open

Analytics

section —

Your reports

;

select the report the settings of which you want to share;

find the "Share icon" on the top panel of the report;
a page with a unique link that you can share will open;

click on the icon to copy the prepared text and a link to the report settings;

send the link in a message or email.
The link recipient must follow it to save the report settings to the desired project.
App download from the integration page of Ringostat and Bitrix24.CRM
The peculiarity of Bitrix24.CRM is that you first need to install the application on this portal. And only then activate the integration.
Now you can install the application directly from your Ringostat account without visiting any other sites. Go to Ringostat, Integration — Ready-to-use integrations and select Bitrix 24.CRM. There you will see the "Install application" inscription:
Your next steps:
enter the address of your bitrix24 portal;

install app;

activate the integration.
After activation, enter your username and password from Bitrix24.CRM. If your browser already stores this data, the integration activates immediately. This is possible with the technology described below.
Fast and comfy connection of integrations with amoCRM, Bitrix24.CRM and Messenger
Ringostat already has 30+ ready-made integrations with various services. And we are constantly trying to simplify the connection of your project in Ringostat with other services. OAuth 2.0 technology, which has already been implemented for integration with HubSpot and Salesforce CRM systems, helps us in this case.
Due to the July update, a quick start is available for integrations with:
OAuth 2.0 is an authorization protocol that allows one service to be granted access rights to the user's resources on another service. Due to this, the integration is activated in a few clicks.
For amoCRM and Bitrix24.CRM, go to your Ringostat account, section Integration — Ready-to-use integrations, and select one of the above. For Messenger, go to Messengers — Messenger Beta.
Click on the "Update integration version":
IMPORTANT: To set up the integration, you must already have an account with one of the mentioned services.
After clicking on the activation button, a window where you can log into amoCRM, Bitrix24.CRM or Messenger will open. In the case of Messenger, you will also need to select the page from which messages will be sent to Ringostat Messenger.
Integration is now complete. After that, you can customize the integration logic with both CRM systems, and you don't need to do anything else for Messenger. You can chat with Facebook leads right in Ringostat Messenger.
Antispam update for the callback form
Our antispam for callbacks won't allow attackers or unfair competitors to order callbacks from your site massively. We improved this solution in July. You can now enable reCAPTCHA V3 for people who request a callback.
reCAPTCHA is the system that allows defining bots. 
You have probably come across it more than once. The old version of reCAPTCHA prompts the user to select photos that match a specific condition, for example, all traffic lights. Ringostat uses a newer version of the system that does not require user action.
reCAPTCHA assigns a rating to the visitor and depending on it, we allow or deny the call. The Ringostat user can, on his own, specify the minimum score that will allow him to order a callback. This can be done on the callback settings page. If your site already has reCAPTCHA v3 installed, Ringostat will not perform additional user verification.
You can easily customize this check on your own. Go to your Ringostat account, Callback section — Settings and check the box here: