Facebook ads can be one of the most cost-effective ways to reach your ideal consumers. But if you run it thoughtlessly, you'll only be wasting your budget. In this article, we'll talk about ways to lower the cost per click (CPC) of Facebook Ads. So you will not only recoup your investment in advertising, but you can attract more customers for the same or even less money.
You may specify individuals based on their obsessions, demographics, and even life events, such as birthdays, weddings, or childbirths. However, if you're not cautious, it's possible to spend a significant amount of money on Facebook and get nothing in return.
Have you ever thought about how to cut your Facebook advertising cost while increasing your return on investment? Your instinct is correct: decreasing the cost per click (CPC) results in more clicks and sales with the same budget. This article will provide five fundamental strategies for lowering your Facebook advertising cost so you can save much of your advertising budget.
1. Increase Focus on CTR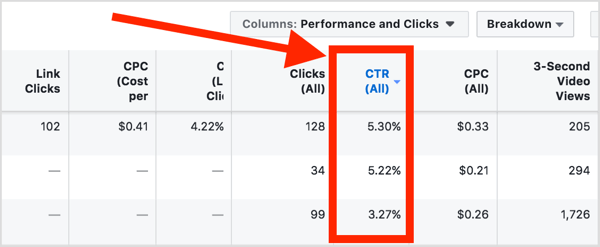 CTR stands for Click-Through-Rate, and increasing it can lower the CPC of a Facebook Ad. It is also associated with the Relevance Score.
As a marketer, you must always include a CTA (call to action) button in your ad and create it visually appealing. Always include enticing graphics and headlines. Furthermore, all the materials may be provided in various styles. Make sure that the styles suit the tone of the advertisement.
Colors in Facebook advertising are another essential factor to consider. You may pick the ad themes to suit the color scheme of your company's or business's logo.
Making an ad visually appealing increases the CTR rate while decreasing the cost-per-click Facebook rate.
2. Recognize Your Relevance Score
First and foremost, try to grasp a Relevance Score as it directly impacts your Facebook Advertising cost.
The Relevance Score is a magic number ranging from 1 to 10 that indicates how relevant an ad is to its intended audience:
A Relevance Score of 1 indicates that your adverts are unrelated to your target audience. If you pay more, Facebook will continue to show it to you.
A Relevance Score of 8 or above, on the other hand, indicates that your ad is appropriately tailored to the target population.
The Relevance Score's components are entirely based on projected negative and positive feedback. The bigger the score, the more favorable interactions an ad is likely to receive.
Only once your ad has been viewed 500 times will the Relevance Score be awarded. If you have less money, it may take some time until you see the result.
3. Implement Highly Targeted Campaigns
Running highly focused campaigns provides a significant advantage: you know precisely who you're addressing, so you can create advertising and offers they'll be interested in.
Aт American comedy club, as an example, may have more results presenting Jim Gaffigan advertising to more family-friendly crowds than Amy Schumer ads to women aged 18 to 35.
You may utilize several targeting variables such as age, gender, region, hobbies, and even behaviors to generate ironclad audiences. You may, for example, target device owners, those celebrating an anniversary in the next three to four months, and people who have just made business transactions.
You can identify any group of individuals you want to target with Facebook's fantastic targeting technology.
4. Make Use of Appealing Images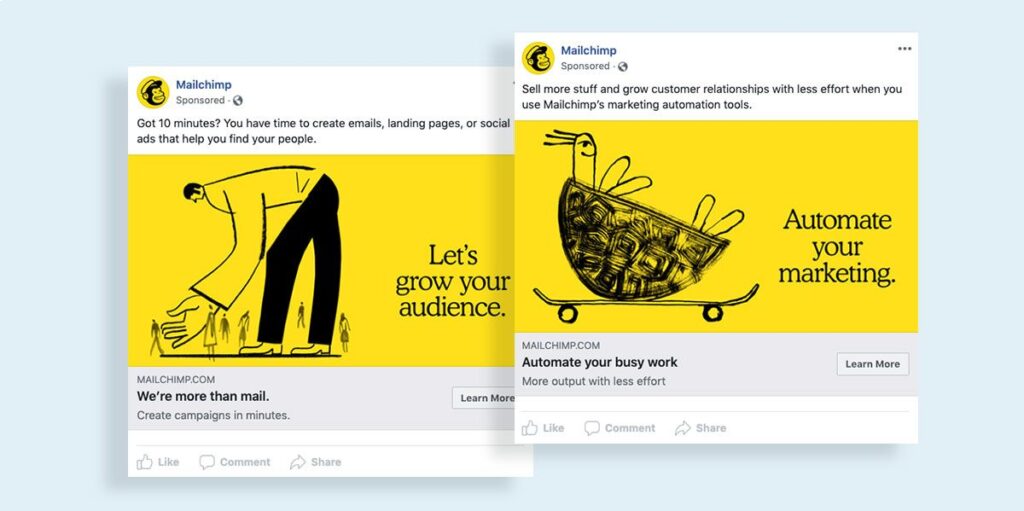 The first thing you should recognize is that based on the location and purpose of the ad, you will need several distinct versions of each picture you utilize. Various objectives show adverts slightly differently, which might impact the picture size.
You should be aware of additional ad picture standards other than size. For one thing, images of joyful individuals are a fantastic starting point. If you need help figuring out where to start, try photographs of happy individuals, especially women. Even better if you can document them in a context related to your business.
You should also choose images with colors that stand out from Facebook's monotonous color scheme. This is especially crucial for sidebar advertising, which tends to blend in with the rest of the page's blue-and-white blandness.
Because they are huge and shown front and center, news feed advertising can be slightly less vivid. Appealing images also help in Facebook's bid strategy.
5. Remember to Track Conversions and Use Remarketing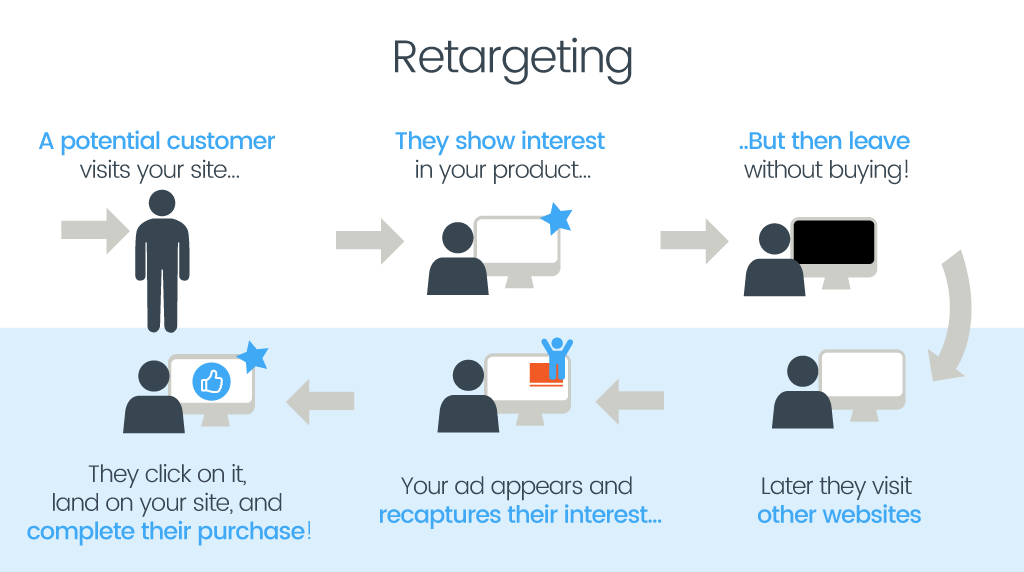 Did you know that having precise Facebook conversion monitoring in place might help you reduce the cost per click for your ads?
Among the most important things to do is track Facebook CPC ad conversions. In reality, it assists you in increasing the earnings generated by your Facebook advertisements, which is the aim of marketers. According to SPCTEK, they discovered most of their new clients didn't have conversion tracking in place for Facebook advertisements.
Do not overlook conversion tracking if you want to understand how to minimize your Facebook advertising cost.
Thanks to the Facebook Pixel, Facebook has enabled conversion tracking to be exceedingly simple. Once downloaded, the Facebook Pixel works similarly to Google Analytics code in that it travels to all of your sites and allows you to monitor anything you like while also allowing you to build any audience you want.
When it finally comes to remarketing, these two sorts of audiences are the most successful.
You may submit a list of your clients, which Facebook will match to the accounts you wish to remarket to.
Remarketing community based on website traffic: You can create a remarketing community based on prior website visits.
Final Words
Playing smarter rather than harder while running an internet business is a wise thing to do. While starting, use the free strategies to increase your company's social media visibility.
However, what if you've previously done that and are ready to engage in Facebook advertisements?
In that case, these ideas can help you save more money in the long run and provide you with the opportunity to spend your savings on creating exciting content.
Aside from the various aspects that might influence your Facebook advertising cost, it would be best if you also consider audience targeting, bidding techniques, conversion monitoring, and relevance score.Knowing how to optimize your ads will provide you with vital tools that will allow you to stay within your advertising budget.