eCommerce is a battlefield. Unlike traditional brick and mortar businesses, you're competing against the entire internet which is not limited to geographical borders. Most eCommerce business owners will feel like they're not progressing at some point. If that describes your situation, then we've got you covered. This article by Lori Wade will detail 10 tips for improving eCommerce performance to get you moving again.
Pick the right technology
There's a bunch of decent technology options to choose from when starting an eCommerce company. Often, business owners will jump into using a platform without properly reviewing the other options.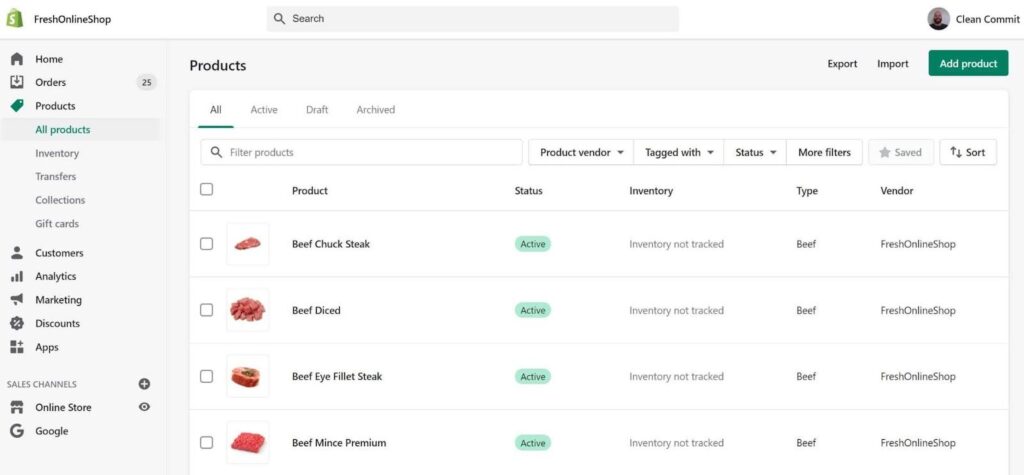 The most popular platforms are Shopify and WooCommerce, running on WordPress. They both have their quirks, pros, and cons. However, anyone that has used WooCommerce and then moved to Shopify would tell you that Shopify is a million times easier to use.
Shopify boasts very mature ordering features, product management, shipping integrations, and a huge ecosystem of plugins. Their pricing plans aren't as cheap as WordPress, but you don't have to worry about managing your own server.
If your store isn't already running on Shopify, simply switching will give you an instant performance boost. Despite what some critiques say, Shopify has excellent website speed and optimization out of the box. If you've been considering making the switch but don't know where to start, you should check out this guide on how to use Shopify.
Refine your homepage copy
Your store's homepage copy arguably has more impact on converting visitors than anything else across your store. Confusing your visitors with long slogans or headlines that don't instantly tell your visitors what you're selling is a sure way to negatively impact your conversion rate.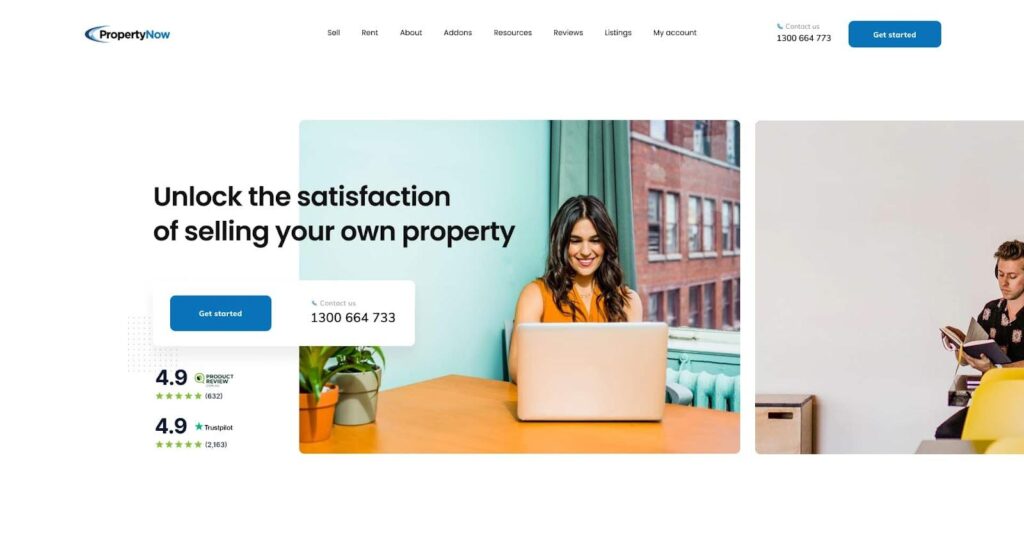 Make sure your homepage copy is as clear as possible, especially primary headlines and anything in the top fold.
Pass Google's Core Web Vital assessment
Google released a major algorithm update in June 2021. This update penalizes any website that doesn't pass a series of assessments that they've titled the Core Web Vitals.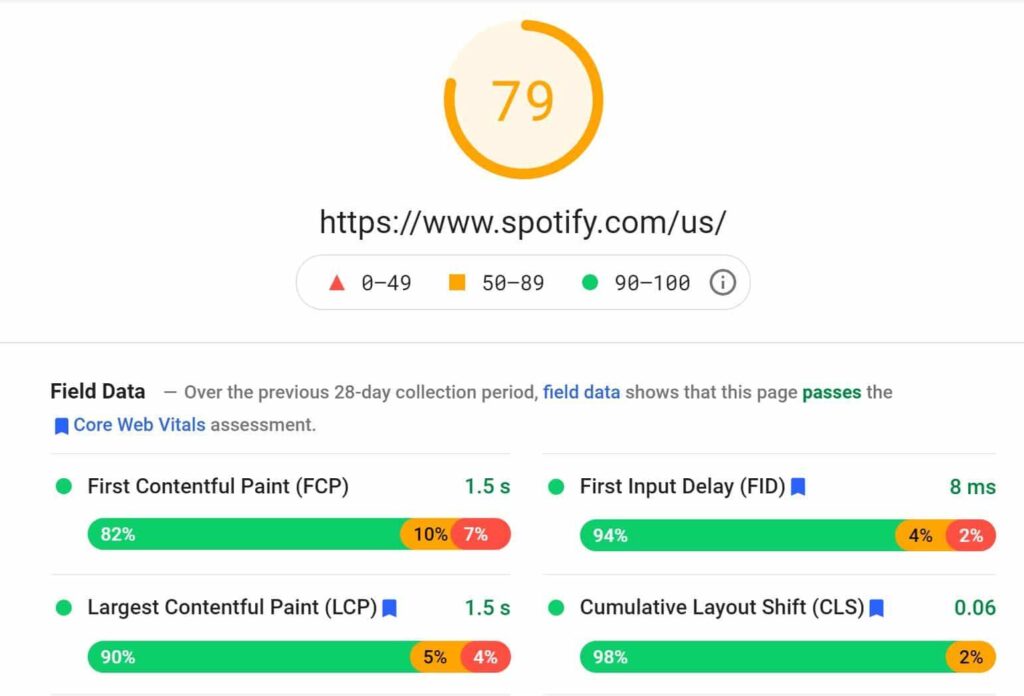 Passing the Core Web Vitals can be tricky and you'll most likely need a developer. There are a few steps you can do yourself, but overall it comes down to making sure your page loads quickly and you aren't using excessive plugins.
Read the useful article — "What to expect from Google's Core Web Vitals Rollout".
Review your user experience
Would you be so impressed with your store as a new customer that you'd end up buying? Or do you feel there are small inconsistencies that may distract you from your mission, or break your trust?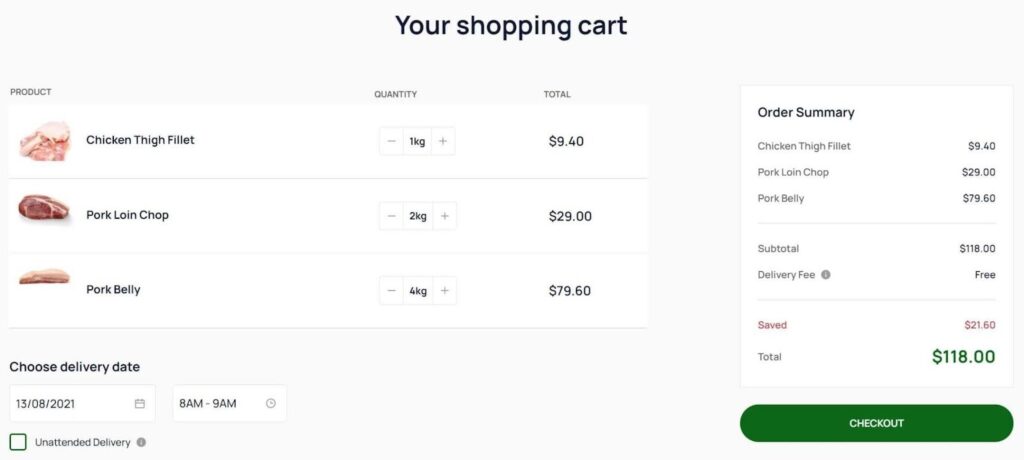 This is what user experience boils down to. Creating a seamless process of helping the user find what they're after and get through the checkout process.
Make sure you regularly check how your store looks to new visitors. If you find something that might be creating friction, like a button that's too small, missing navigation items, or unnecessary steps in the checkout process, then take steps to fix them.
Split test everything
As you're making changes to your user experience, make sure to split test! You can't be completely sure that the fix you're making is going to have a positive effect on your eCommerce performance unless you test it.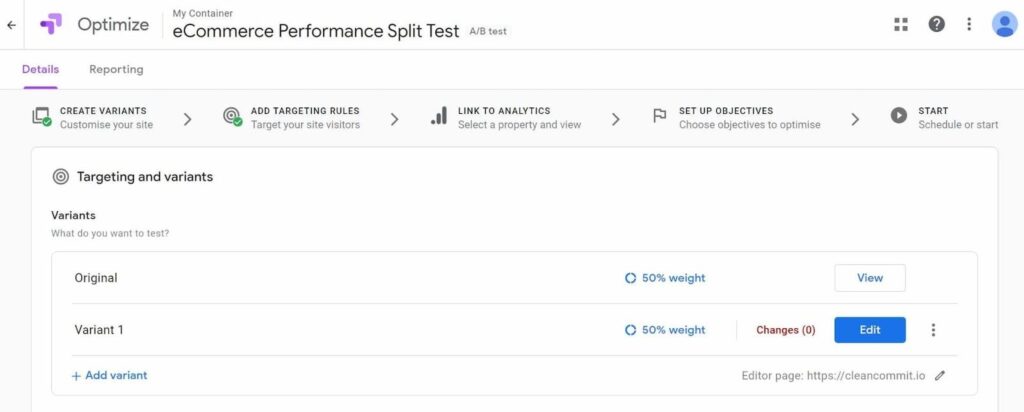 Google Optimize is a great free split testing software. All you need to do is create a new version of your page with the changes applied and then let Google Optimize route traffic to both pages to see which one is more effective.
Build upsells into your offer
Customers become much more inclined to purchase when they've already opened their wallets. The best time to pitch customers on new products is directly after they've purchased on an upsell page.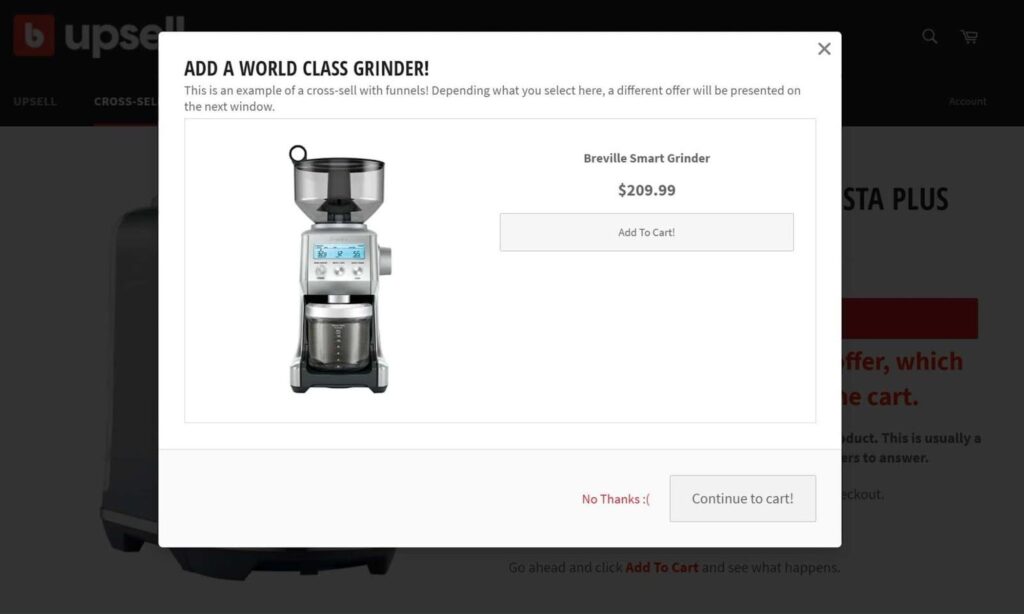 Upsells is another mechanic that you should split test, but in general, a lower-value item will perform better as an upsell because it feels like a less significant decision.
Diversify your traffic sources
If your store gets the majority of its traffic organically, then you'll understand the impact Google algorithm changes can have on your ability to continue making money. In the space of a couple of days, your traffic can completely dry up.

It's important to get traffic from a few different sources to ensure continuity. If you haven't already dipped your feet in the advertising world, start with Facebook and Google ads. They're the two most mature and effective platforms.
YouTube is another medium that a lot of eCommerce business owners don't consider. This is always a bit confusing since it's the second most popular website in the world and a lot of customers turn to YouTube when making purchasing decisions.
Automate your email campaigns
Email is still the king of digital marketing. Unlike social media, when a user is reading your emails they're not distracted by a hundred other competing voices.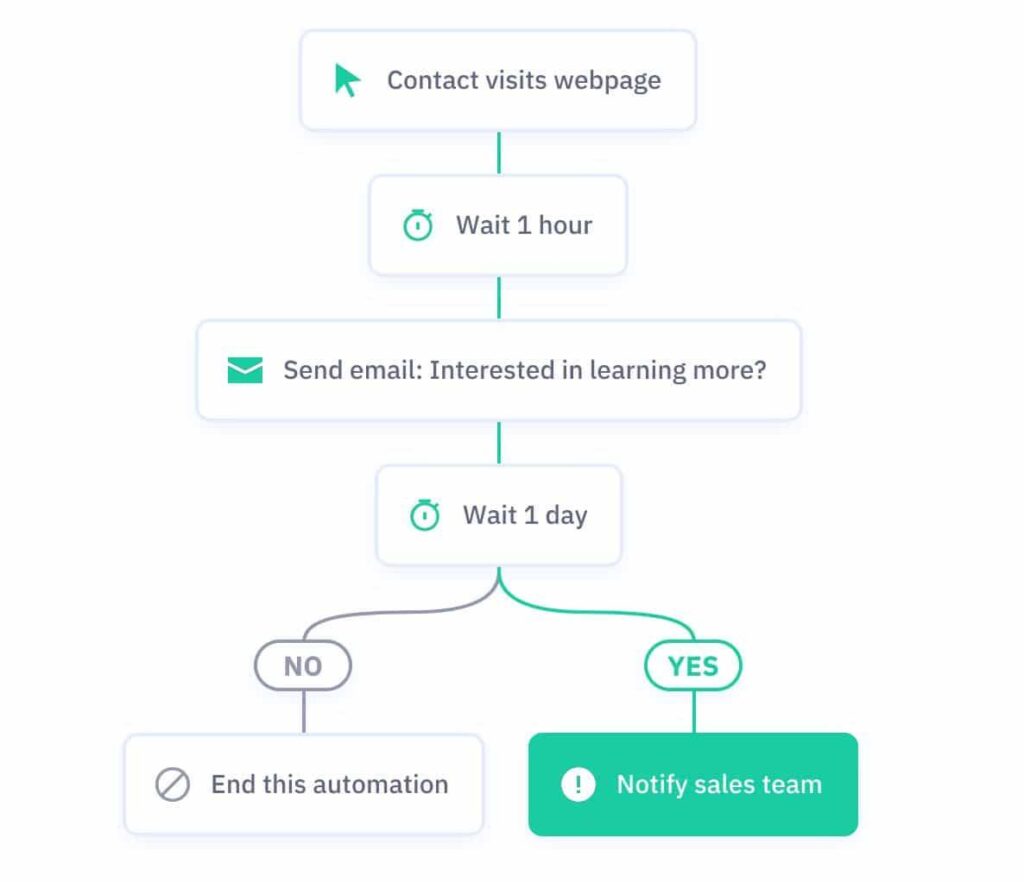 Automating your email campaigns is an effective way to engineer a virtual conversation with your audience that takes them along a purchasing journey. Tools like ActiveCampaign, Keap, and ConvertKit are excellent options for email automation.
Create urgency
Customers love to delay purchasing decisions. It's much easier to procrastinate than take action. However, if a great deal is about to disappear, consumers will be motivated by the fear of missing out.
Creating urgency is relatively simple. Run a limited-time sale and add a timer in a prominent location on your website. It's better to be less subtle with timers and make sure visitors have to see how much time is left before their opportunity disappears.
Collect customer feedback
Customers often spot things that you as the store owner are blind to. Maybe they're expecting to be able to interact with your site in some way that you're not providing. Or perhaps they're interested in new products that you don't stock.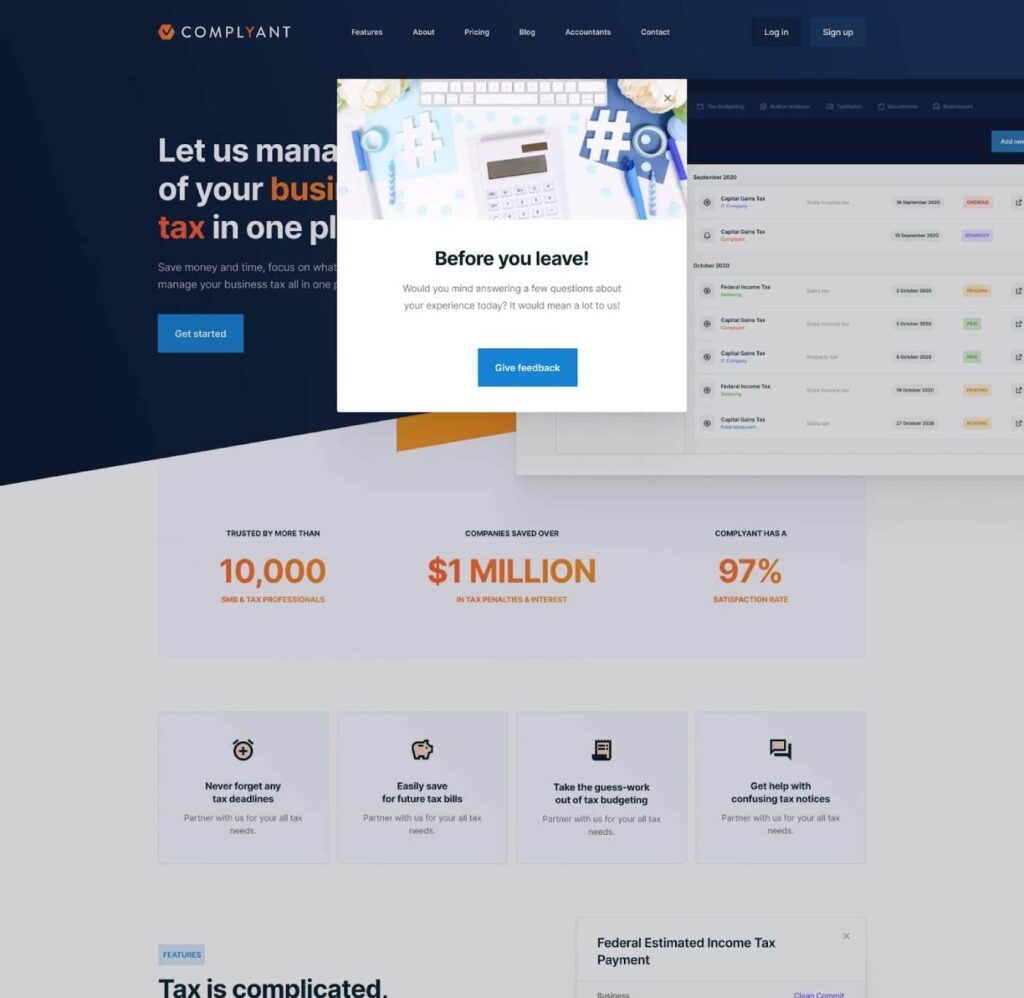 The only way to know is to ask. This is best done with an exit survey that pops up when the visitor hovers their cursor over the browser's exit button.
Wrapping up
No matter where you are in your eCommerce journey, these tips should give you something to investigate. The most important goal for anyone looking to improve their eCommerce performance is to take small steps all the time!