Viral marketing is all advertising distribution methods aimed at making consumers share brand information. Such advertising is called viral as it spreads from person to person fast. Check the article below to discover the advantages and disadvantages of viral marketing.
Benefits of viral ads
A viral strategy is useful for several reasons.
It doesn't look like an advertisement.

Often, even when a brand is mentioned in passing it allows you to catch the attention of those people who usually do not trust advertising messages. The user believes that he is sharing a photo or video and not just mentioning the brand.

Catching plot.

It can cause shock, emotion, laughter. In short, any reaction other than neutral.

Spectacularity

, for example, a video that is not inferior in special effects to the best clips. Or it shows something that no one else has done before.

Comes from friends

, opinion leaders, "disinterested" people. All those people whom we are used to trusting. Even if such a person does not directly praise the product, it still attracts attention.
Effective viral ads don't have to include all of these aspects. One thing would be enough if only it came out of the hype. For example, the Adidas video does not contain anything shocking, but it looks so impressive that you want to post it on your wall:

Viral advertising is also effective as it spreads on the Internet. This allows you to reach the maximum number of potential customers quickly. But it doesn't necessarily only run online; there are varieties of viral ads that work offline as well. They are also described in the article.
Viral advertising: the history of the concept creation
The term "viral strategy" was first used in 1995 by a team of strategists at the Los Angeles-based agency Chiat / Day (now TBWA LA) to launch the first PlayStation. Thanks to a clever scheme, the involvement of opinion leaders, and the dissemination of information by insiders, the console became #1 in its niche in six months.
The phrase "viral marketing" was coined by Jeffrey Rayport when he first mentioned his article "The Virus of Marketing" in 1996. This is where the development of viral marketing began.
That same year, Hotmail put this strategy into practice. The company spent its start-up capital on equipment and personnel; it left almost no money for advertising. Instead, the team included a "Get Free Hotmail Email" link in every email. This is how many email recipients became new users: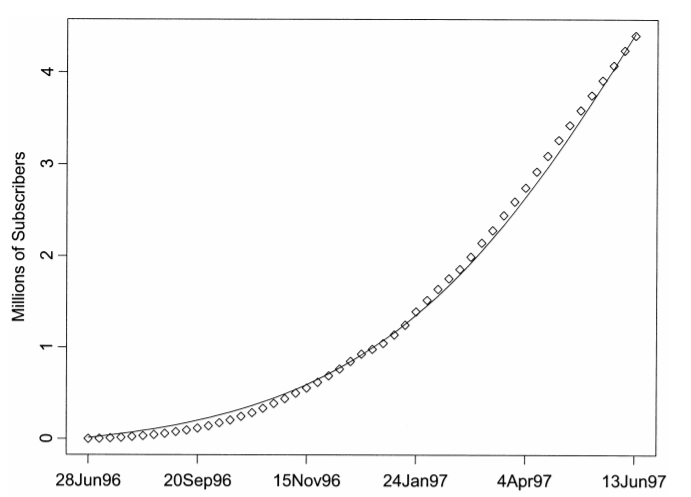 As a result, in two years, the company spent $ 500,000 on advertising and gained 12 million subscribers. In comparison, Juno got $ 20 million to get just a third more subscription than Hotmail.
Types of viral marketing
There is no generally accepted classification of viral marketing types, but several approaches can be distinguished.
Word of mouth.

Specially hired people, as if by chance, praise the product among the target audience.

Gossip and scandals.

For example, celebrities can deliberately launch fake news ahead of a movie or album release.

The attraction of an opinion leader.

Unlike direct advertising, it should not only voice the memorized text but demonstrate that it uses the brand and considers it worthy.

By sharing the information for a fee.

The brand offers a gift or a discount because the user will repost a message or news. For example, to receive them, you need to join a group or repost information about a contest to take part in it.

Teaser.

Often used for offline advertising. For example, an intriguing inscription is placed on a billboard without any advertising messages or brand mentions. This is already getting attention. A week later, another one appears on the same billboard, and only after a while – the main advertising message.

Humor.

Campaigns are especially effective in which a brand can look at itself with irony. This fundamentally distinguishes viral marketing from standard advertising, where the business is extremely serious about its benefits. This approach works well in areas that are not at all associated with jokes.
Viral ad formats
Viral ads aren't limited to videos, pictures, and social media posts. Below is an example of a billboard from 20th Century Fox posted ahead of Deadpool's premiere. On it, the name of the protagonist is encrypted in a kind of rebus. This evoked associations with the character's signature black humor and the billboard soon became a viral sensation.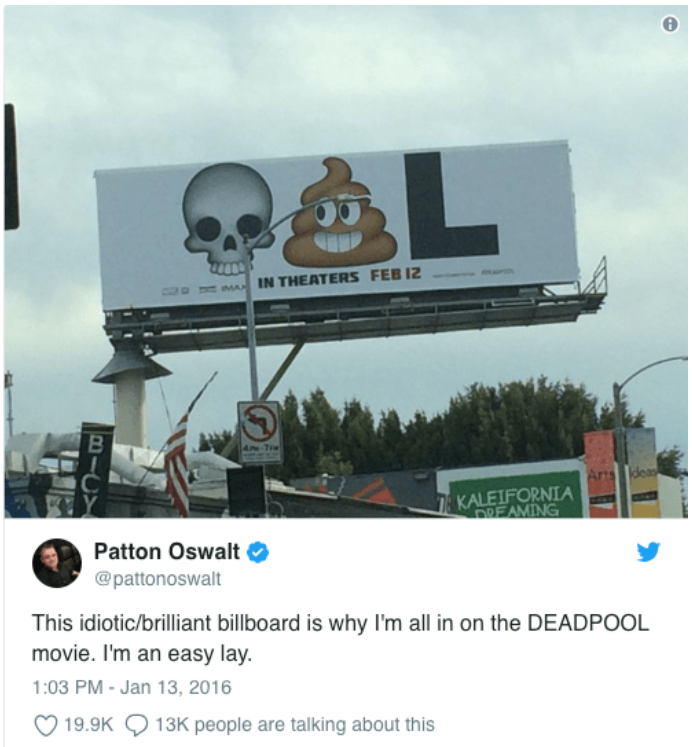 Music can be viral too. Metro Trains, the company that owns the Melbourne Metro Train, commissioned the song and animated video for "Dumb ways to die." The purpose of this video is to draw attention to safety on the railway. The song and video went viral not only but also received several awards.
There are even games out there that aim to build brand awareness. So, in the game "Farm Frenzy," users can create a Lipton tea factory. And participate in the full cycle of tea production, from sowing to packaging. To win the game, users need to have many friends and invite new ones, so more and more people learn about the brand of tea.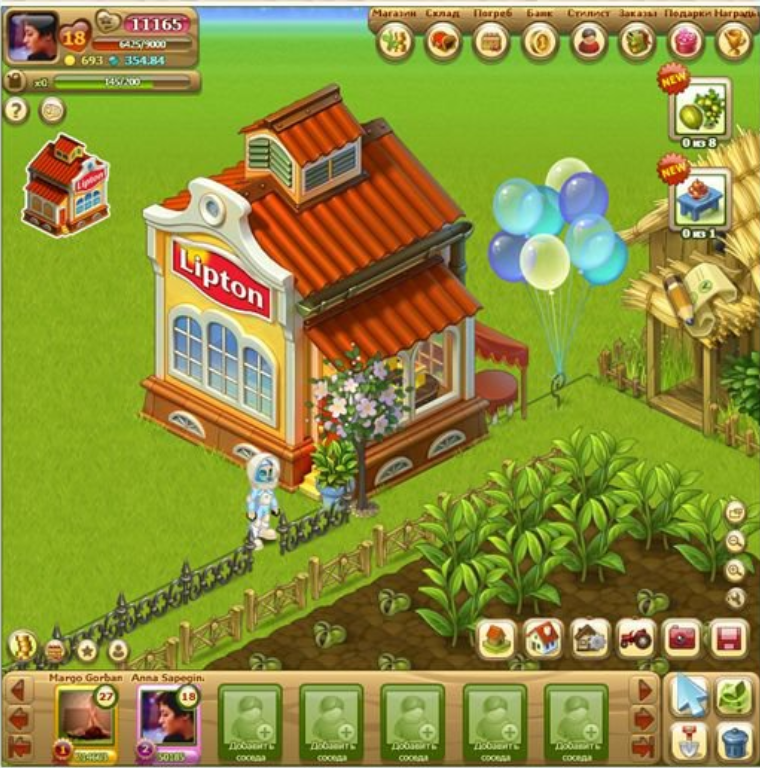 These are just a few of the viral ad formats: e-books, emails, forum posts, and more can serve as purposes.
Viral ads: examples
Finally, a few examples. They are very different in the message, but each of them quickly and successfully "infected" users. These examples clearly illustrate that it is not a single component that is important for success, but adherence to the principles of viral marketing.
Old Spice
The brand is famous for its advertising, thanks to its humor and unconventional approach. So, their viral video for 2010 brought the brand the following results:
on the first day, the campaign gained 6 million views;

on the 2nd day, the video became the eighth among the ten most popular online videos;

on the 3rd day, there were already 20 million views;

traffic on the company's website increased by 300%;

sales rose 55%.
The video plays up the stereotypes about the perfect man:
Amazon Alexa
This video was voted one of the best viral videos of 2018. Amazon Echo launched it to support the Echo Spot smart device's sales that interact with Alex's voice assistant. The campaign was launched during the Super Cup to reach as many fans as possible.
In the video, Alex loses her voice, and then celebrities come to the rescue and replace her. The video featured actor Anthony Hopkins, chef Gordon Ramsay, and even Amazon creator Jeff Bezos:
IKEA
In 2009, the Swedish brand created an unusual IKEA Tag Yourself campaign to advertise a new store in Malmö. The bottom line was the following – photos of the showroom were uploaded to the store employee's profile in two weeks. Subscribers were offered to mark themselves on photos of interior items in order to get a chance to win them.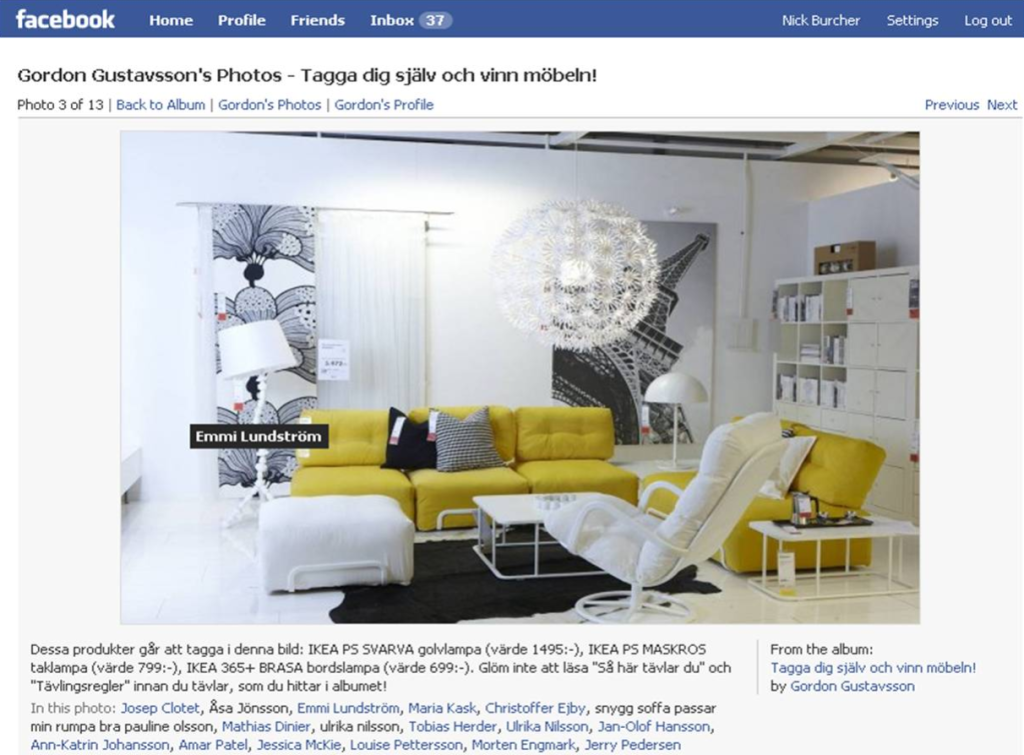 Photos of people tagging themselves appeared in their friends' news feeds. As a result, information about the promotion and the new store spread very quickly.
For example, food and restaurant brands like Wendy's, Denny's, and MoonPie regularly publish memes and tweets that go viral due to their sense of humor.
Summary: Pros and Cons of Viral Ads
Advantages
A non-standard approach allows you to break through the "white noise" of advertising offers that surrounds the modern consumer. A competent viral ad is well remembered and creates a wow effect.
This can be cheaper than the traditional approach. For example, it is not necessary to hire a professional photographer or operator, pay for standard promotion channels.
The ability to reach a new audience that would not have known about you before. Your message will not only be seen by the potential customers you usually target. Relatives, friends of friends, and other people who can become buyers in the future will learn about the brand.
Having a family member, friend, celebrity, or influencer talking about a product increases brand credibility, especially if it looks like a sincere recommendation and not an explicit advertisement.
Disadvantages
Once a viral campaign is launched, it is impossible to control what happens next. The content is distributed on its own, and the market environment may change. If a negative occurs, you will not have a "turn off" button, unlike contextual advertising.
The effectiveness of viral marketing is difficult to measure – you do not control the channels through which users will distribute your ad. It is also difficult to predict the ROI of viral marketing in advance. Some campaigns quickly become popular; others may fail.
Outrageous, which is often used in viral advertising, can do a disservice. There is always a chance that there will be people she will offend. After all, cultural and social norms for many people differ. Viral ads that are spread with negative reviews can take a huge toll on a brand.