The case study of the online market of digital technology illustrates that low-frequency keywords can be way more effective than high-frequency ones. Let's take a look at the experience of our client. 
Client: LETS company
Topic: online market of digital technology
Tasks: systematically analyze calls, improve the analysis of call center performance and thus boost the effectiveness of call operators.
Region: Kazakhstan
Results after 2,5 months of Ringostat use:
the number of missed calls was reduced from 24,6 to 6,9%;

the number of calls from PPC was increased by 48%;

they got reports on the performance of each call center operator.
Peculiarity: company works in both B2B and B2C
Before Ringostat activation
Initially, LETS company used a few marketing channels and marketers wanted to measure their effectiveness but couldn't do it properly. Moreover, their PPC campaigns weren't effective and website didn't bring a profit to the company.
Customers of online markets of digital technology tend to make phone calls before purchasing. Even if they make orders online, sometimes they call themselves to confirm the order and clarify terms of delivery etc. Therefore, LETS has to take phone calls into consideration and measure them as one of the most important metrics of online store effectiveness.
However, before Ringostat activation LETS didn't get to use specific call tracking software. Operators manually tracked phone calls and logged data into Excel spreadsheets.
"Previously our call center operator asked clients how they had heard about LETS. They logged this info into notebooks. Then we had to unite and analyze this data. Therefore, Ringostat seemed to us the true masterpiece in comparison to manual tracking".

Sergey Kim,
Head of LETS online store
Why LETS implemented call tracking
LETS set 3 goals:
Get systematized analytic reports on calls.

Analyze the effectiveness of advertising campaigns in terms of calls.

Analyze the activities of each sales rep (number of answered calls per day, their average duration).
Results
When the company implemented Ringostat call tracking, their website was just redesigned. Later they set up Google Adwords campaigns.
LETS wanted to optimize expenses on PPC advertising and make the cost per call about $1. That's pretty simple. For example, if you spend $5 on PPC, you have to get 5 phone calls from advertising.
The good thing is LETS marketers understood that success didn't come overnight and tested different PPC campaigns.
When analyzing Ringostat reports, marketers understood that low-frequency keywords attract way more targeted traffic because they precisely describe the visitors' needs. For this reason, marketers of LETS company made a decision to change the general queries in ad campaigns to low-frequency ones.
In general, they have found a simple rule: if you don't have a good website content and usability at the beginning, the most effective decision is to promote low-frequency queries (for specific goods and items) and have competitive prices. When clients know what they want, their main goal is to find the best price.
How call tracking helped improve the effectiveness of sales reps
Thanks to the Ringostat report on call distribution, LETS determined the time of the highest call center volume and consequently decreased the number of missed calls. It turned out that Monday and Friday are the busiest days in the call center. Most calls come at 9-11am. Now, call center operators certainly know that it's not the best time for coffee.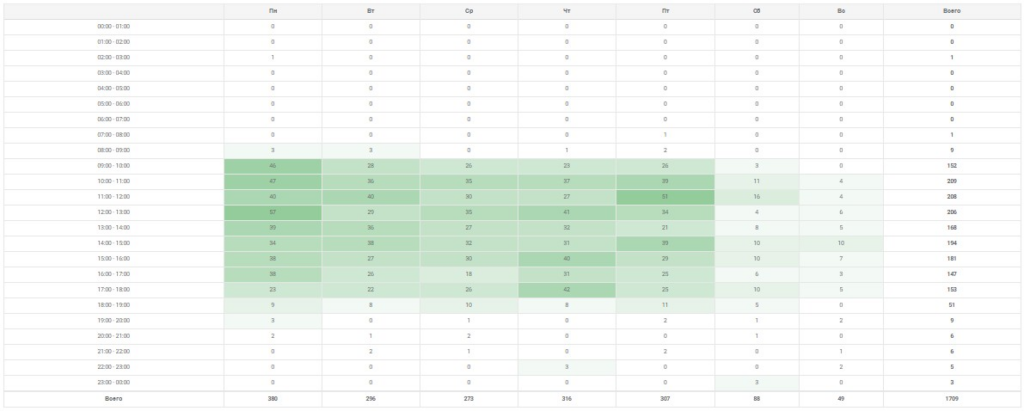 Summary
| 48% | 92% | 2/3 |
| --- | --- | --- |
Use of Ringostat allowed marketers and managers to determine the value of low-frequency queries for online store and successfully distribute advertising budget. Moreover, the company cut Google Adwords costs three-fold and increased the number of incoming calls by 48%. The number of missed calls was reduced from 24,6% to 6,9%.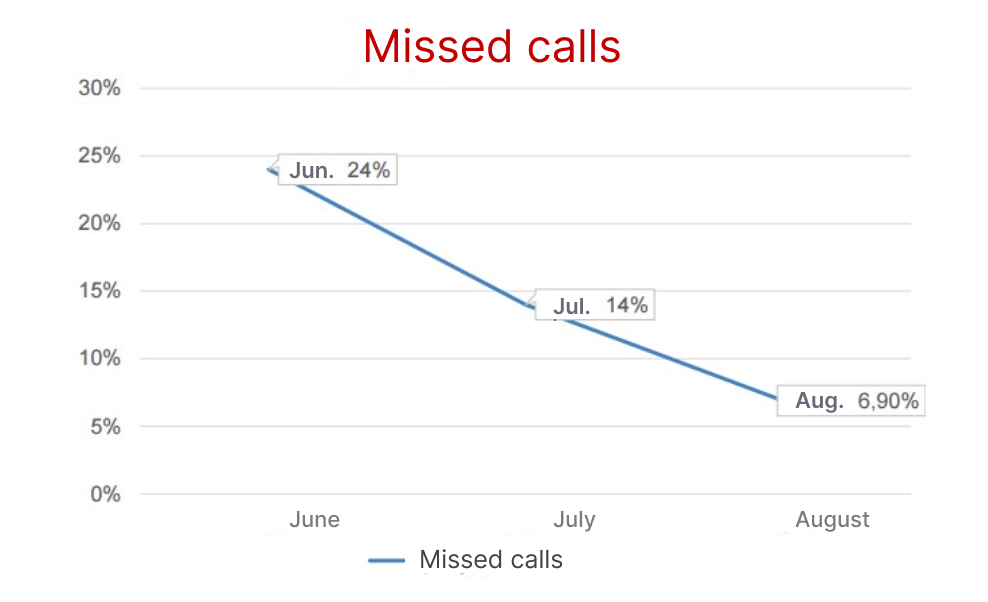 The analytical data from Ringostat became the basis for improving call center strategies. Ringostat reports fix the data about activities and efficiency of each manager. Also, top managers of LETS plan to implement call recording for the detailed understanding of sales.
Don't be afraid to use new technologies because they can help you achieve great results. Make the first step and try Ringostat.