Today, I'm going to tell you more about our report on missed unprocessed calls. It's designed to help you avoid losing clients. Let's find out how to effectively track a sales department.
Reading Time is 7 Minutes

Missed calls are the pain point in any sales department. With that in mind, one of the main tasks of call tracking is to reduce their number. Sales team leaders understand that to miss a call isn't as bad as not call back at all. That's why it's crucial to be aware of missed unprocessed calls.
As you know, a client that couldn't get the answer is the best gift to your competitors. This report will allow you to avoid these situations. You can find it on the sidebar in our interface.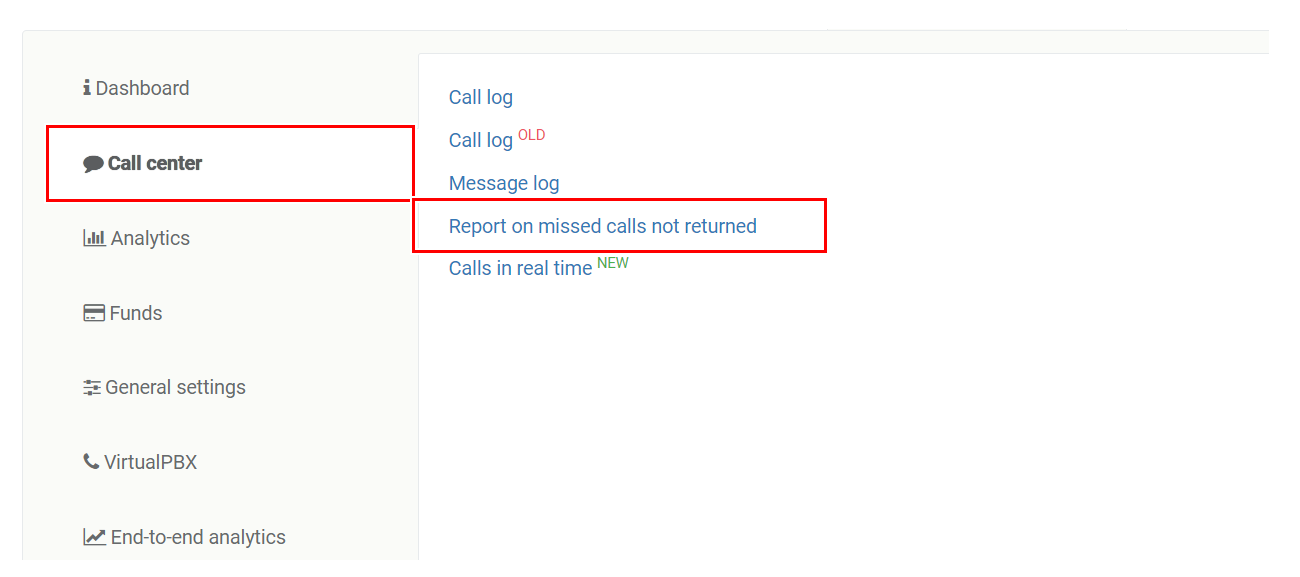 How we processed missed calls before
Probably, you already know that we have the report on missed calls. However, it only displays information about all the calls which weren't answered. Thanks to this data, you may see how many calls are missed by your sales department on average. Say, we know that you miss approximately 20% of all calls. But this data isn't enough. To get success, the sales department needs to start effective processing of such calls.
In the past, control of missed calls processing required a lot of time. To start, our users had to go to the Report on Missed Calls. Then they needed to copy a phone number of the caller that didn't get the answer. The next step was to go to the call log and find this phone number. When the number was found, users looked at call category to understand if a sales rep called back or not. Without any doubts, that process was time-consuming. The control of missed call processing was like a wild stab in the dark.
Why the report on missed unprocessed calls is effective
The thing what differs this report from the previous one is the opportunity to see only missed calls that weren't processed. Imagine that sales rep missed a call. He sees the information about the missed call in this report and calls back. When updating the page, this call will disappear from this report.
"First of all, we were testing this report on our sales department. I tracked missed unprocessed calls several times per day. If I saw such calls in the report, I asked sales reps to process them. Then I taught them to do it without my help. After using this report, I noticed that we had a challenge with missed calls processing. Now, sales reps independently track this report and return calls in time."
This report displays only relevant information about unanswered calls. Here's how it looks:

Summarize
With the report on missed unprocessed calls:
You can always see how many calls you need to process.

You can see only unanswered calls which require your attention.

You won't waste time to understand if the sales reps called clients back.

You can realize how effective your sales department is. At the end of each day, this list must be empty.
We recommend you to look through this report several times per day. Thus, you'll avoid losing customers and consequently wasting your ad budget. This report is easy-to-use but if you have questions, ask us in comments.