Today, business is entering a challenging period. But you can use it as a great chance for growth. The main thing is to act quickly and rebuild your company's processes on time. Meanwhile, other companies would shut down or go on forced leave. We have prepared tips on how to rapidly and effectively transform your business in order to easily beat your competitors.
What has changed for a business
Empty store shelves, closed cinemas and schools, many enterprises closed for the quarantine. All this leads to the fact that people's behavior starts to change:
they don't risk to go outside very often — the World Health Organization gives

advice for the public

;

lots of them have to work from home;

the demand for essential goods and antiviral drugs is growing;

users search online products that they used to buy offline;

employees of companies that are temporarily closed get more free time.
It may seem that businesses struggle with hard times. But everything can be just the opposite with a wise approach. Consider this:
people continue to buy food, diapers, celebrate birthdays, etc. — they simply do it at home;

it's a chance to finally "go online" for companies that previously worked only offline, and used the website just for the record;

the demand for gaming applications and online courses will increase among users who temporarily stay without work, as well as in general they will be interested in the content that they have never been before;

consumers massively purchase some categories of goods, as a result, the average check size is growing.
Life more and more goes to the Internet and we can see this on our own. Even the Pope for the first time held a sermon online, contrary to centuries of tradition. Here are some more examples:
UFC

is the largest mixed martial arts organization in the world that started to hold tournaments without spectators, it focuses on the sale of Pay Per View and subscription to its streaming service UFC Fight Pass;

one of Odessa theaters

shows performances without spectators and broadcasts them on Youtube and Facebook.
CVO and founder of Ringostat, Oleksandr Maksymeniuk, shared his own hypothesis about how the market is changing.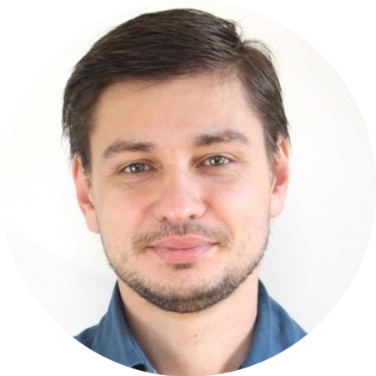 Oleksandr Maksymeniuk, 
CVO and founder of Ringostat
Oleksandr's quote from his own blog
For example, we already see that the budgets allocated for offline ads go online.
Opportunities for business growth
1. Know how to allocate the budget for the new environment
In any unstable economic situation, it is especially important to wisely spend budgets and optimize costs. Do not crop, optimize it.
To do so, you need to understand what products and ad sources drive your profit. After all, everything is changing, so positions that were at the top can now lose their relevance. Platforms and formats that used to generate leads can become unprofitable.
Analyze sources of calls from the audience
An audience that previously did not buy anything online will appear on the websites. For example, people who previously made purchases in offline stores. It is much easier to call for these users than to search on the website for the necessary information and contacts. Therefore, it is important to focus on calls and analytics of these requests. Connect call tracking to understand which ad channels bring calls.
Find out more about this tool in the article "What is Call Tracking and How Does it Work?".
Consider the cost recovery of ads in the new conditions
The ability to analyze and make decisions on optimization can become a key competency in marketing during the quarantine. That's why it is important to understand how much was spent on ads and how much revenue you have got. Preferably, you would need to compare information on costs from advertising accounts, and profit from CRM.
The easiest way to do this is to use end-to-end analytics. Such a solution automatically makes everything for you and even calculates the ROI by each channel: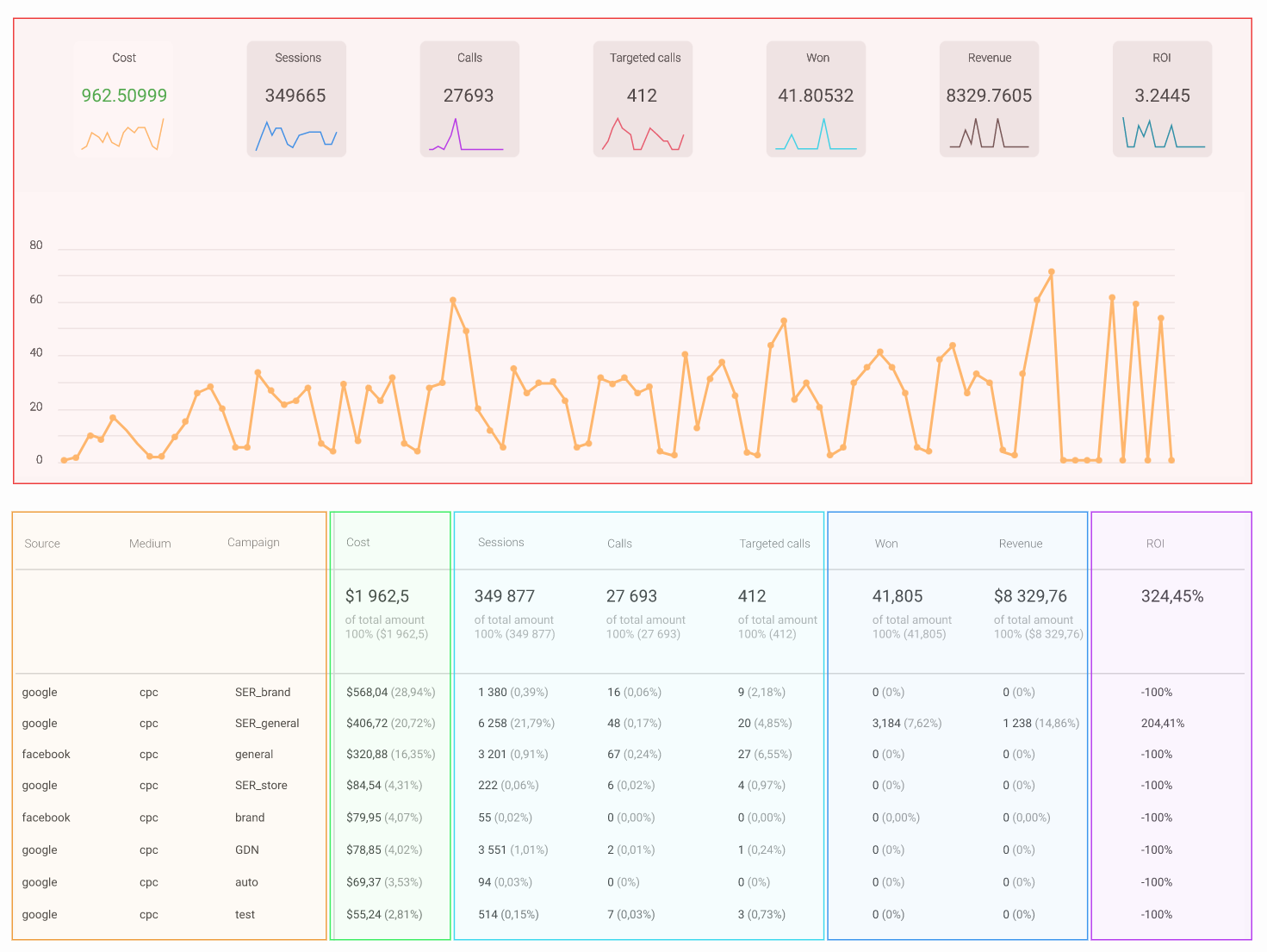 Read more in the article "Ringostat released end-to-end analytics: find out more about effective and profitable ads". 
2. Give users convenient channels of communication with you
An audience that has not previously ordered anything online may experience difficulties on websites. How to contact the sales rep? Where to find the phone and how to see the characteristics of products? The user won't struggle with all these questions if you immediately offer him a convenient communication channel.
Connect the callback form and configure it that way so it will automatically appear when the user opens the website. Thus, the buyer can instantly contact you and get answers to all his questions.
We recommend you to check the article "Callback widget".
3. Discover insights about keywords that drive traffic right now
Not only the behavior of people is changing but also the way they google products and services. Analyze user search queries to discover new keys and optimize ad campaigns. This will allow you to promote successfully and at low cost using keywords that your competitors haven't used yet.
For example, elderly people who are not recommended to leave the house can use completely unobvious search queries. Include them in your campaigns and so that you can expand your audience.
At the same time, keywords that used to drive your traffic before, may not be useful now. For example, we had a case with the keyword "track calls". Only people who wanted to find their lost phones and husbands who were cheating used that search query. As a result, we added "track" to the negative keywords list.
4. Implement CRM if you haven't done so yet
Many companies started to work from home, and it becomes more difficult to control employees. But if you implement CRM, this issue will be solved. There are many cloud solutions that allow you to work from any location.
If you integrate such systems with a virtual PBX, you can automatically transfer calls directly to the CRM.
5. Connect virtual PBX
Cloud PBX allows you to make and receive calls from anywhere. You don't need a phone anymore. Just a computer, a headset, and an Internet connection.
Using virtual PBX, you can easily transfer work processes to employees' homes. Choose a service that will provide you with a connection as quickly as possible. Thus, your customers will not even notice that sales reps work remotely.
Moreover, it will be easier for you to control employees:
see the percentage of missed calls;

listen to recordings of calls;

understand how quickly the sales rep answers the call.
The processing of calls can be even more simplified. Install the extension to receive and process calls right in the browser. So the sales rep does not have to search for a phone and dial a number. He will save more time to process calls.
An example of such an extension is described in the article "Ringostat Virtual PBX 2.0. Both the sales reps assistant and phone in your browser". 
All this can be a real push for your business growth. And Ringostat will help you with that. It will allow you to instantly change the business under new conditions. We implement our products as quickly as possible. For example, technical support can connect call tracking or a virtual PBX in one day with basic settings.